Calendar
How to use this calendar
Click a date on the calendar or search by location and event type.
25th Annual Rev. Dr. Martin Luther King Jr. Human Rights Conference
Please join us for the 25th Annual Rev. Dr. Martin Luther King, Jr. Human Rights Conference this coming January. Since its inception in 1999, thousands of community members have come together to renew their commitment to the ideals of peace, justice, and collective liberation that Dr. King held so dear. Dr. King was not alone in his fight for freedom, working with many other great leaders and community members, just as we must work together to build the beloved community he dreamed of. For the past 25 years, the Dr. King Conference has curated spaces for Whatcom County to learn, grow, and connect together to share our visions for dismantling white supremacy to create a just and equitable world where everyone thrives.
2023 Conference Schedule:
Poetry Night: Jan. 12th, 6:00pm – 8:00pm
Opening Ceremony & Keynote: Jan. 13th, 6:00pm – 8:00pm
A day of workshops & community spaces hosted on Zoom: Jan. 14th, 9:00am – 4:00pm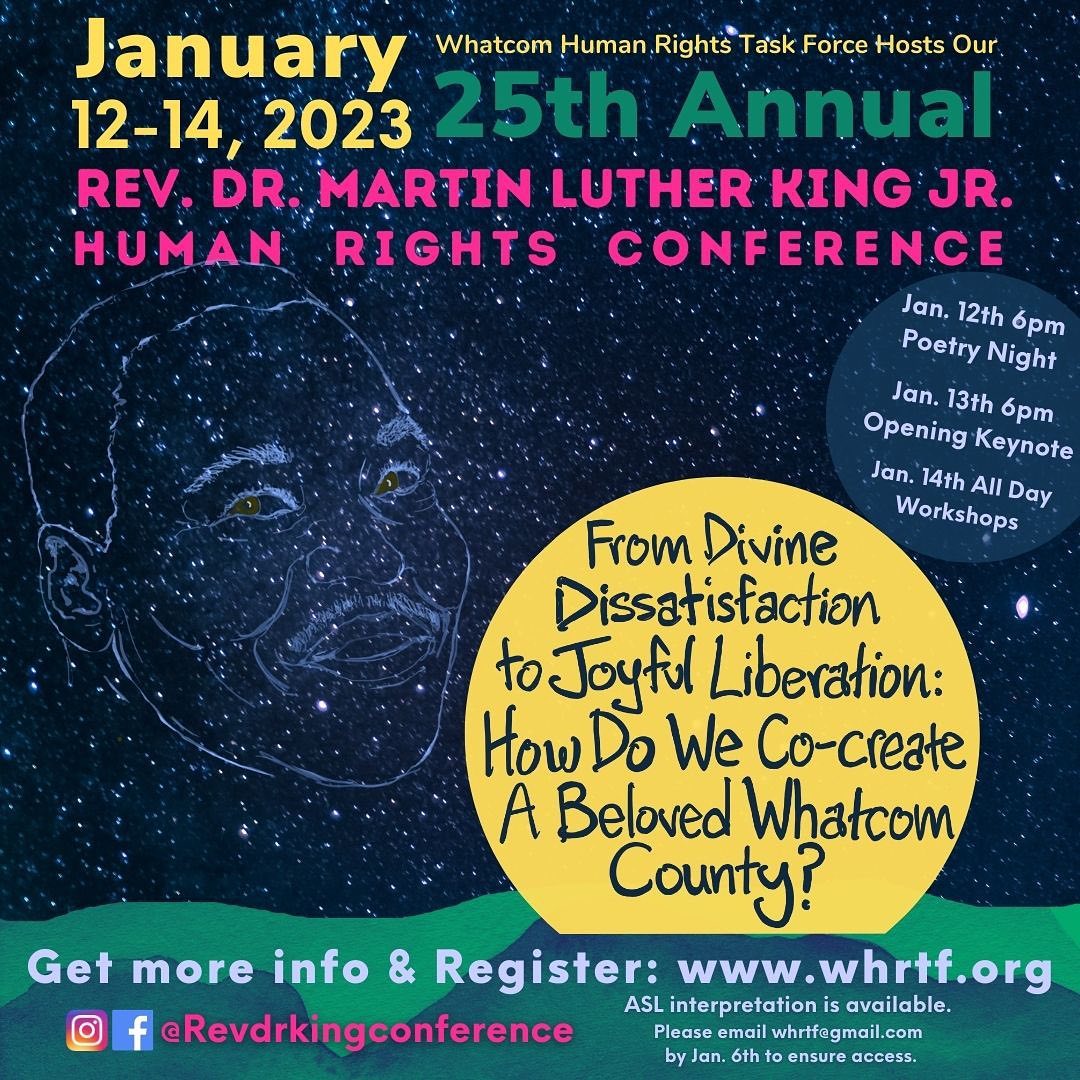 1220 Bay St
Bellingham, WA, 98225
(360) 734-0217
The Whatcom Peace & Justice Center works to create a voice for peace and social justice in Whatcom County through partnerships with local community and religious organizations, direct action, public witness, and education on alternatives to violence and war. We call on our government and society to disavow policies of violence and seek a culture of peace.