Calendar
How to use this calendar
Click a date on the calendar or search by location and event type.
37th Annual MLK Breakfast
The Skanner Foundation again invites the community to share breakfast and celebrate the life, work, and vision of civil rights icon the Rev. Martin Luther King, Jr. with its 37th annual breakfast celebration January 16, 2023 from 8:30 a.m. until 10:30 a.m.
Please bring 2 cans of food to help feed community families and individuals in need. To avoid damage in transit, please bring only canned food items – no paper, glass or plastic packaged foods.
Ticket purchase required.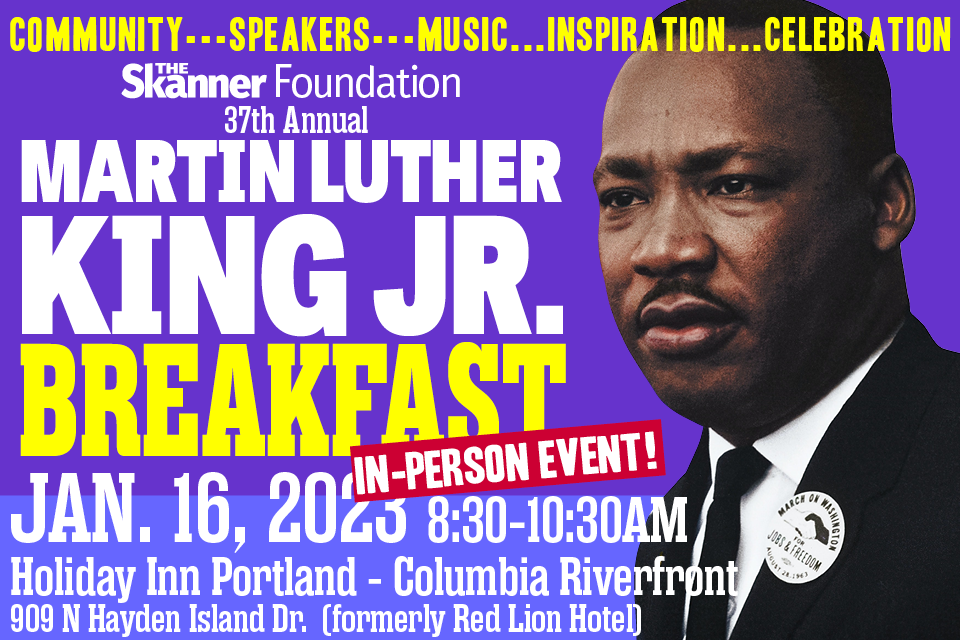 415 N. Killingsworth
Portland, OR, 97217
(206) 233-9888
The Skanner is a website and newspaper published in Portland, Oregon, and Seattle, Washington. Established in 1975, The Skanner News Group has advanced the cause of the Black Press in the North Western United States. Through the newspapers and the Web site The Skanner has provided regional and national corporate advertisers a variety of methods to effectively market their products and services to our readers.