Calendar
How to use this calendar
Click a date on the calendar or search by location and event type.
Alaska Native Artist Market Week 1
The Alaska Native Heritage Center is hosting the inaugural Alaska Native Artist Market at the 2023 ASAA March Madness, and you're invited! This event will take place on the 3rd floor of the Alaska Airlines Center during the 1A/2A and 3A/4A state basketball tournaments from March 15th to 18th and March 22nd to 25th, respectively.
The Alaska Native Artist Market is a multicultural market that showcases the diverse artistic talents of Alaska Native cultures from each region. of Alaska. We are excited to offer you an opportunity to discover and purchase beautiful jewelry, traditional crafts, visual arts, regalia, and more from incredible Alaska Native artist vendors.
As a cultural center dedicated to preserving and strengthening Alaska Native cultures, we are honored to host this event and bring together some of the finest Alaska Native artists under one roof. We invite you to immerse yourself in the creativity and talent of Alaska Native artists and score big at the first-ever Alaska Native Artist Market at the 2023 ASAA March Madness.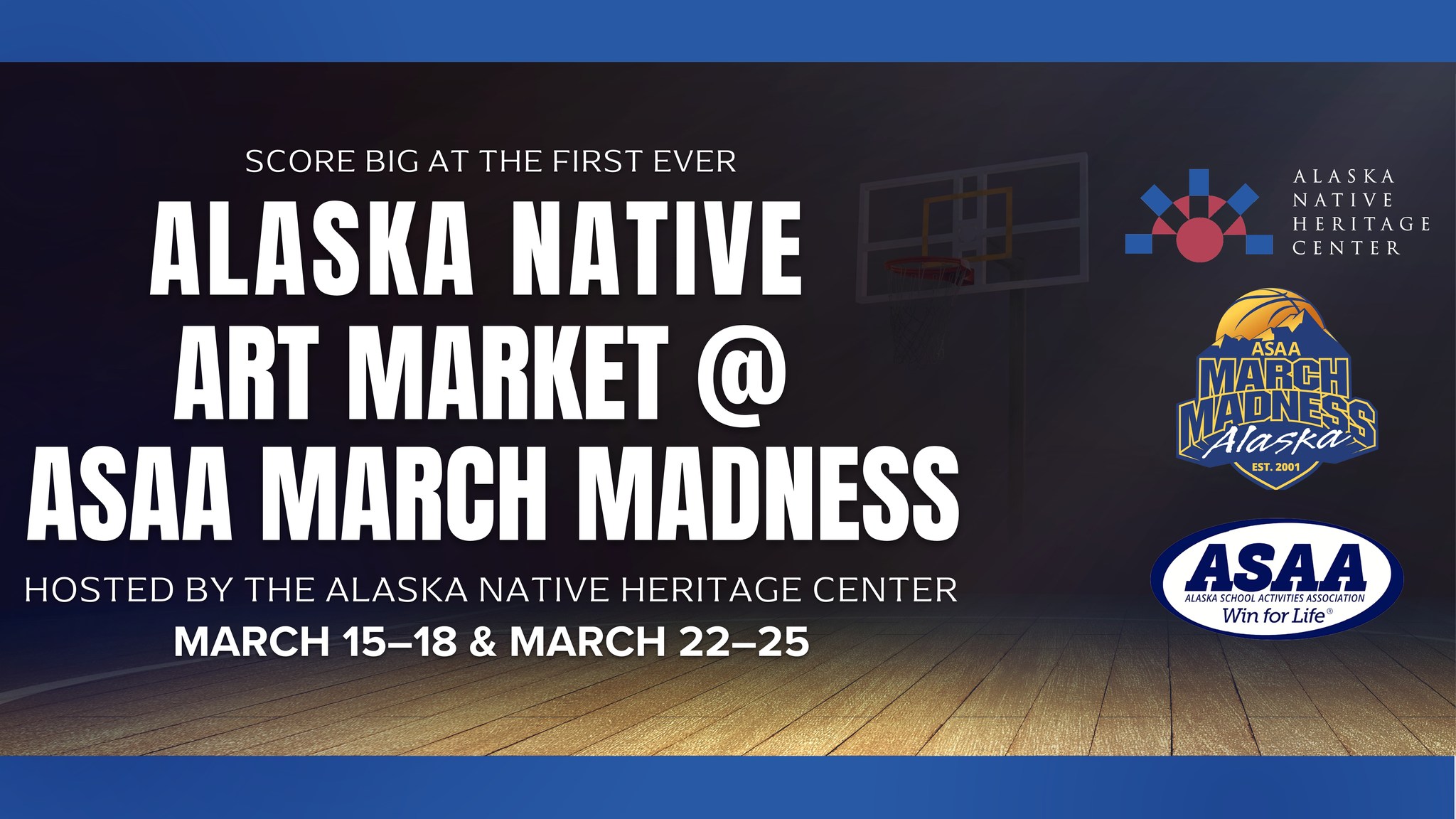 8800 Heritage Center Drive
Anchorage, AK, 99504
(907) 330-8000
A living cultural center that promotes active observance of Alaska Native culture and traditions.