Calendar
How to use this calendar
Click a date on the calendar or search by location and event type.
Black History Quest: Hiding in Plain Sight, the Bayless family in Salem, Oregon
Hiding in Plain Sight: Tracing the footsteps of the Bayless family through Salem, Oregon. Albert and Mary Ann Bayless were pioneering citizens of Salem, Oregon. In this presentation, Kylie Pine, curator at the Willamette Heritage Center, goes back to the historical record to tease out, trace and locate the Bayless Family's experiences in the Capital city.
Join Oregon Black Pioneers live every other month as a different History Investigator reveals the hidden stories behind select artifacts from the OBP research files. In each episode we'll learn about the challenges and surprises of doing historical research, and try to answer the question: how can one source change history?
Streaming live on:
Facebook: facebook.com/OregonBlackPioneers
Youtube: youtube.com/@oregonblackpioneers6775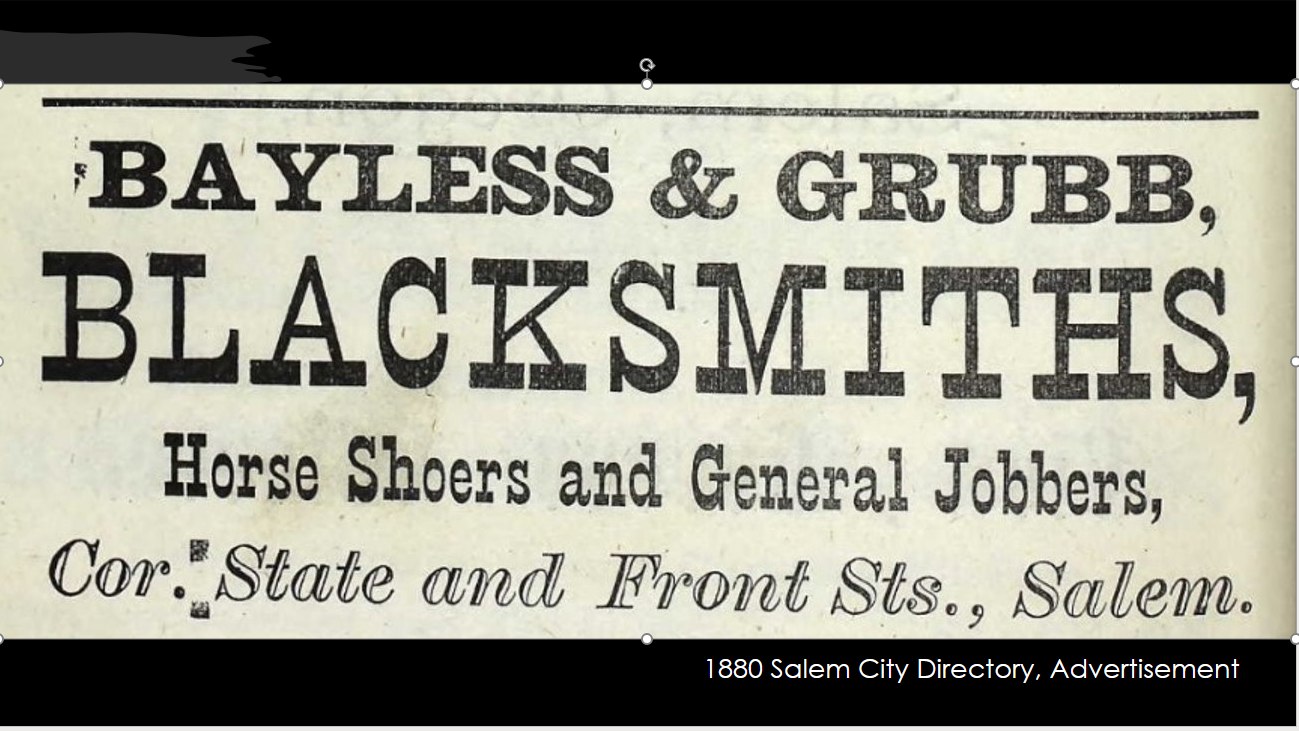 117 Commercial St NE Ste 210
Salem, OR, 97301
(503) 540-4063
We research, recognize, and commemorate the history and heritage of African Americans in Oregon.