Calendar
How to use this calendar
Click a date on the calendar or search by location and event type.
Celebration ESC Day 1
The Ethnic Support Council is inviting community members to its open house Wednesday and Friday to celebrate the agency's first year in the VO Printers building in downtown Longview.
Wednesday's open house will be held from 4 to 7 p.m. Friday's will be held 4 to 8 p.m. Appetizers from local ethnic restaurants will be served.
The open house events will not feature a formal presentation or schedule, Werth said. "We're keeping the gatherings casual so people can just drop in."
To RSVP or for more information, please text 360-751-4427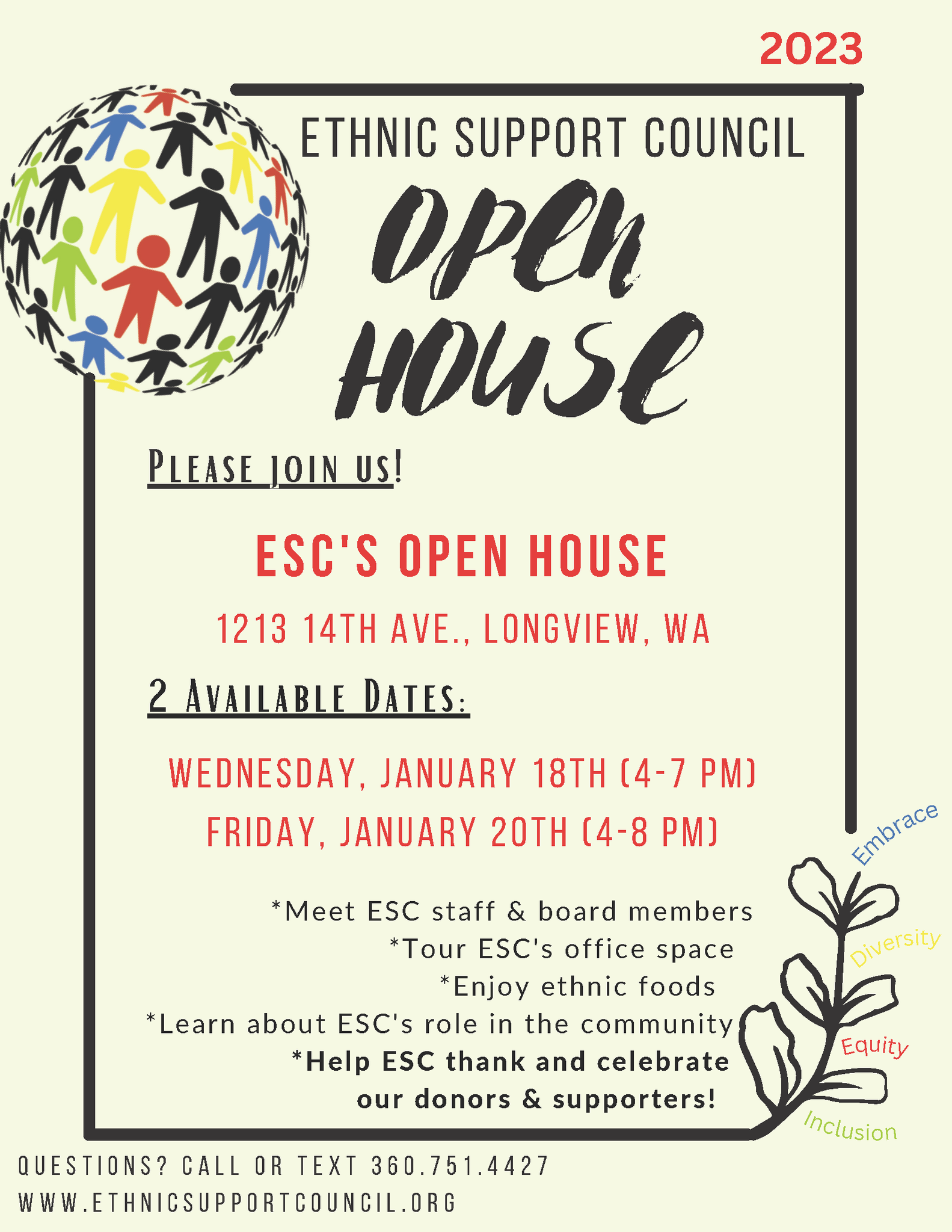 309 Oak Street
Kelso, WA, 98626
(360) 636-2791
The Ethnic Support Council is a grassroots organization established in 1989 to work toward meeting the needs of our growing, diverse community.