Calendar
How to use this calendar
Click a date on the calendar or search by location and event type.
Changer: Radio Play – Salish and Dakota Origin Stories
Bringing indigenous wisdom to the modern world: Storytellers Roger Fernandes (Lower Elwha Klallam) and Fern Naomi Renville (Sisseton Wahpeton Oyate) bring the Coastal Salish stories of The Changer to the radio-stage. Through old stories, we can envision tribal sovereignty in our world today. With the help of familiar friends, Changer reminds us to share dreams together for us and for our children's future.
This production is an adaptation of the first half of the original play. It will be available to stream on YouTube, SoundCloud, and other platforms at no cost, although donations are welcome.
NEW – Changer: The Radio Play is now available on Spotify and Apple Podcasts!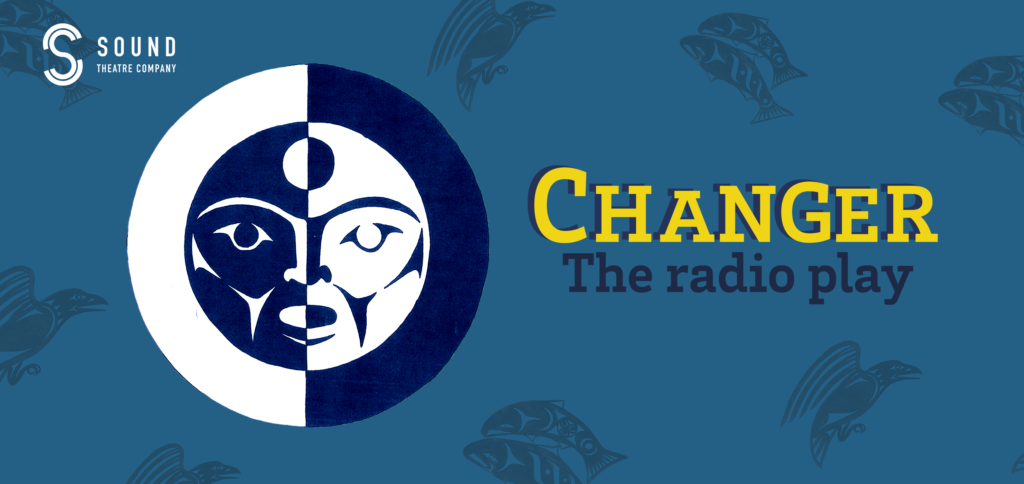 Changer: The Radio Play
Official Release: November 20
An audio adaptation of our world premiere play
Featuring the original cast of Changer and the Star People
Adapted by Fern Naomi Renville and Roger Fernandes | Produced by Malie Fuiji

Cost
Free
Host Organization
Sound Theater Company
PO Box 99327
Seattle, WA, 98139
(206) 880-3947
Award Winning Live Theatre In Seattle, WA. Giving voice to the dignity and diversity of the human experience. Showcasing Professional and Emerging Talent in the Seattle Area.