Calendar
How to use this calendar
Click a date on the calendar or search by location and event type.
Chilkat-Style Formline Design
This class can be taken virtually or in person.
Steve Brown has shared his knowledge and skills with students at the Totem Heritage Center since 1979, teaching classes in carving, engraving, design, history, as well as the Island Carvers Canoe workshop. Students will study formline design created specifically for Chilkat weaving.
This class counts toward a Certificate of Merit in Carving and a prerequisite for all carving classes at the Totem Heritage Center and use of the wood shop.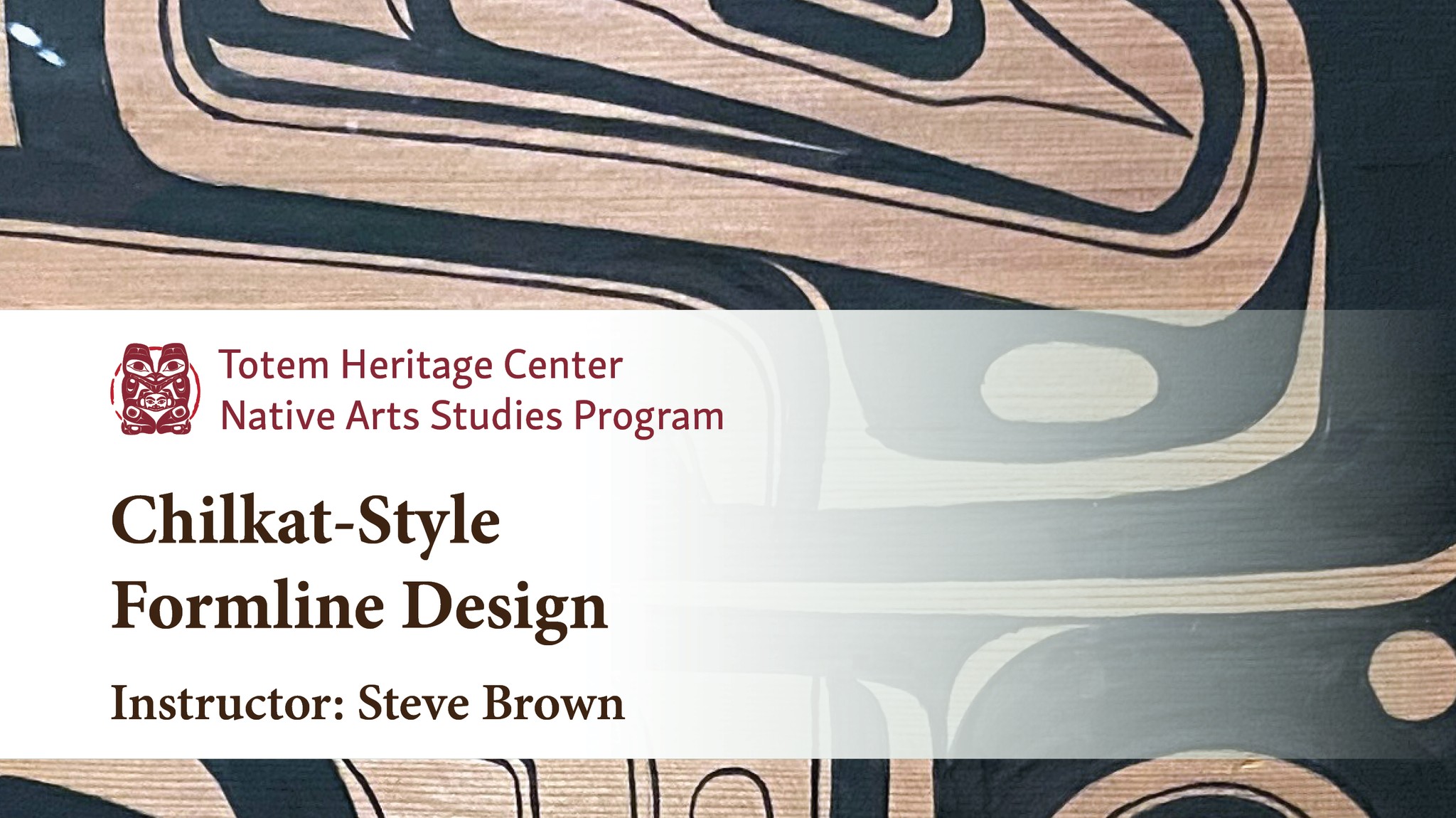 601 Deermount
Ketchikan, AK, 99901
(907) 225-5900
The Totem Heritage Center preserves and perpetuates the living artistic traditions of the Tlingit, Haida and Tsimshian peoples that gave rise to the original totem poles on display and provides the opportunity to discover, learn and practice Native arts to inspire cultural understanding.