Calendar
How to use this calendar
Click a date on the calendar or search by location and event type.
Cottage Chat with Sarah Ladipo Manyika and Kimberly A.C. Wilson
Join us for our September Cottage Chat with our Board Chair, Sarah Ladipo Manyika, and Executive Director, Kimberly A.C. Wilson.
This chat will stream live on Facebook, YouTube, and Twitter.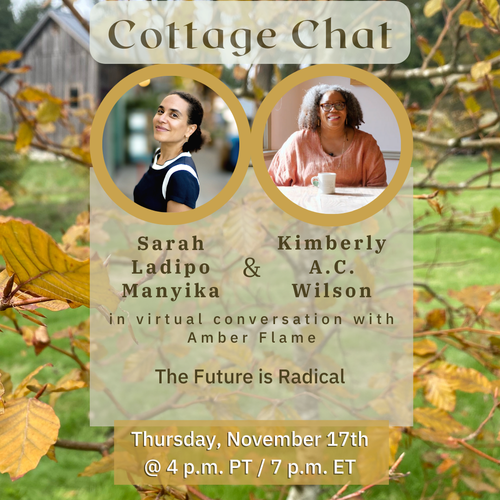 216 1st Ave S. Suite 251
Seattle, WA, 98104
(206) 325-6773
Recently through non-fiction writing works, plays, and screenplays, women at Hedgebrook have been a voice for helping raise awareness in a vast range of issues, including: women's rights in the Middle East, the spread of AIDS in Africa, inner city violence in America, rights of incarcerated women prisoners, political strife in Cambodia, radioactive fallout in the Ukraine, highway construction dividing a Latino community, the ethical responsibilities of the pharmaceutical industry, and environmental stress on bees.