Calendar
How to use this calendar
Click a date on the calendar or search by location and event type.
Crosscut Festival
Journalists, politicians, authors, and newsmakers from our community and across the nation come together to take a hard look at the people, policy and events that shape our lives. This year's speakers include Jane Goodall, Ibram X. Kendi, Nancy Pelosi, Judy Woodruff, Rick Steves, Pramila Jayapal, Robert Reich and many more (full schedule to be released in March).
Sessions will include tracks focused on Race & Social Justice, Power & Policy, Business, Science & the Environment and Arts & Culture and Keynote speakers. We will also host lunchtime workshops, student lunch and learns and a few surprises. A virtual Headliners Night will kick-off the festival on May 3rd to celebrate and support great public media and journalism in the Pacific Northwest. A fundraiser for KCTS 9 and Crosscut, this event honors newsmakers who take us beyond the headlines and celebrates the creativity of our community. Look for some familiar faces from PBS and beyond.
Watch virtual sessions live or on-demand throughout the week, with select sessions on KCTS 9 each evening. Connect with others through our socially distanced experiences across Seattle. Our VIP attendees will also enjoy perks like a food and drink meal kit, gift totes and books, exclusive programming and more.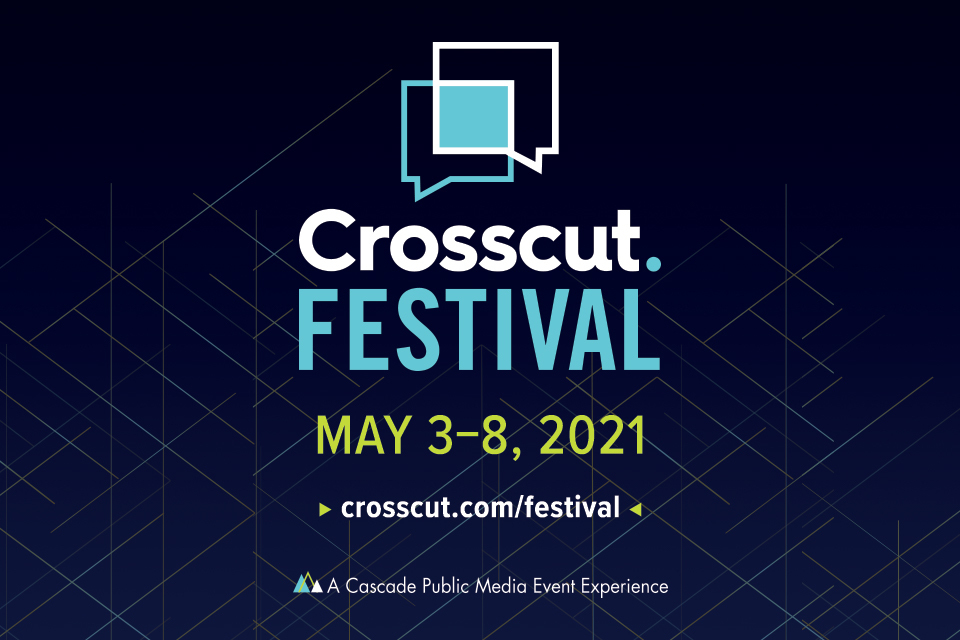 401 Mercer
Seattle, WA, 98109
(800) 937-5287
At Crosscut, we believe that an informed public is essential to solving the challenges of our time. As the Pacific Northwest's independent, reader-supported, nonprofit news site, Crosscut strives to provide readers with the facts and analysis they need to intelligently participate in civic discourse, and to create a more just, equitable and sustainable society. Crosscut is a service of Cascade Public Media.