Calendar
How to use this calendar
Click a date on the calendar or search by location and event type.
CulturalFest VIRTUAL International Expo
This year, the CulturalFest International Expo will be both in person at UW HUB and virtual through our website showcasing pages of over 37 countries, cultures, regions, and identities, all created by volunteers representing their own backgrounds. The VIRTUAL International Expo is LIVE! Come and see recipes, music playlists, stories and more here!
The virtual International Expo will be LIVE from February 14-28th.
Have something from your culture you want to share? More information here!
CulturalFest Resources for Teachers and Families
FIUTS has adapted our CulturalFest school group curriculum to this new format to help guide students through the virtual event in a streamlined and engaging way! Resources include lessons on themes of culture, identity, and diversity to help contextualize the CulturalFest experience, as well as activities to complete during the event itself. Curriculum is aimed at students in grades 3-6, but can easily be adapted to work with other age groups.
CulturalFest is the largest multicultural student event at the University of Washington, and this year visitors of all ages can experience FIUTS  CulturalFest from anywhere in the world!
FIUTS CulturalFest International Expo 2022 will celebrate the world's cultural diversity represented by University of Washington students and FIUTS global community members.
This year's expo will be hybrid. In person expo will be held on February 19th, Thursday from 1-5PM at the Husky Union Building (HUB). Virtual expo is a 14-day online event and will start on the 14th. Anyone is welcome to 'travel' the world through 2022 CulturalFest International Expo.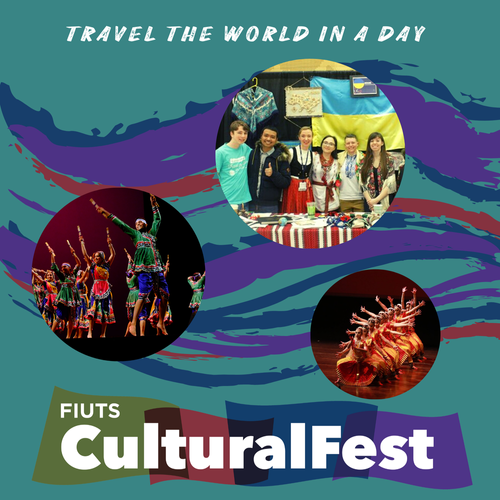 FIUTS, University of Washington, Box 352233/HUB 206
Seattle, WA, 98195
(206) 543-0735
Local Connections. Global Community.