Calendar
How to use this calendar
Click a date on the calendar or search by location and event type.
Daybreak Star Community Land Work
Come join our Community as we Welcome our Plant Relatives to their new home! We have been working to restore the Food and Medicine Forest at Daybreak Star Cultural Center for the last few years; this year we will be planting over 4,000 traditional food and medicines! We need your help in this work! Please bring a good mind, good heart, and a willingness to work together!
Open to the public. All ages OK.
What to Bring
1. Good mind, good heart, and a willingness to work together!
2. Water bottle
3. A rain jacket and or warm layer
4. Tools will be provided, and you are welcome to bring your own if they will make your time more enjoyable and full of ease.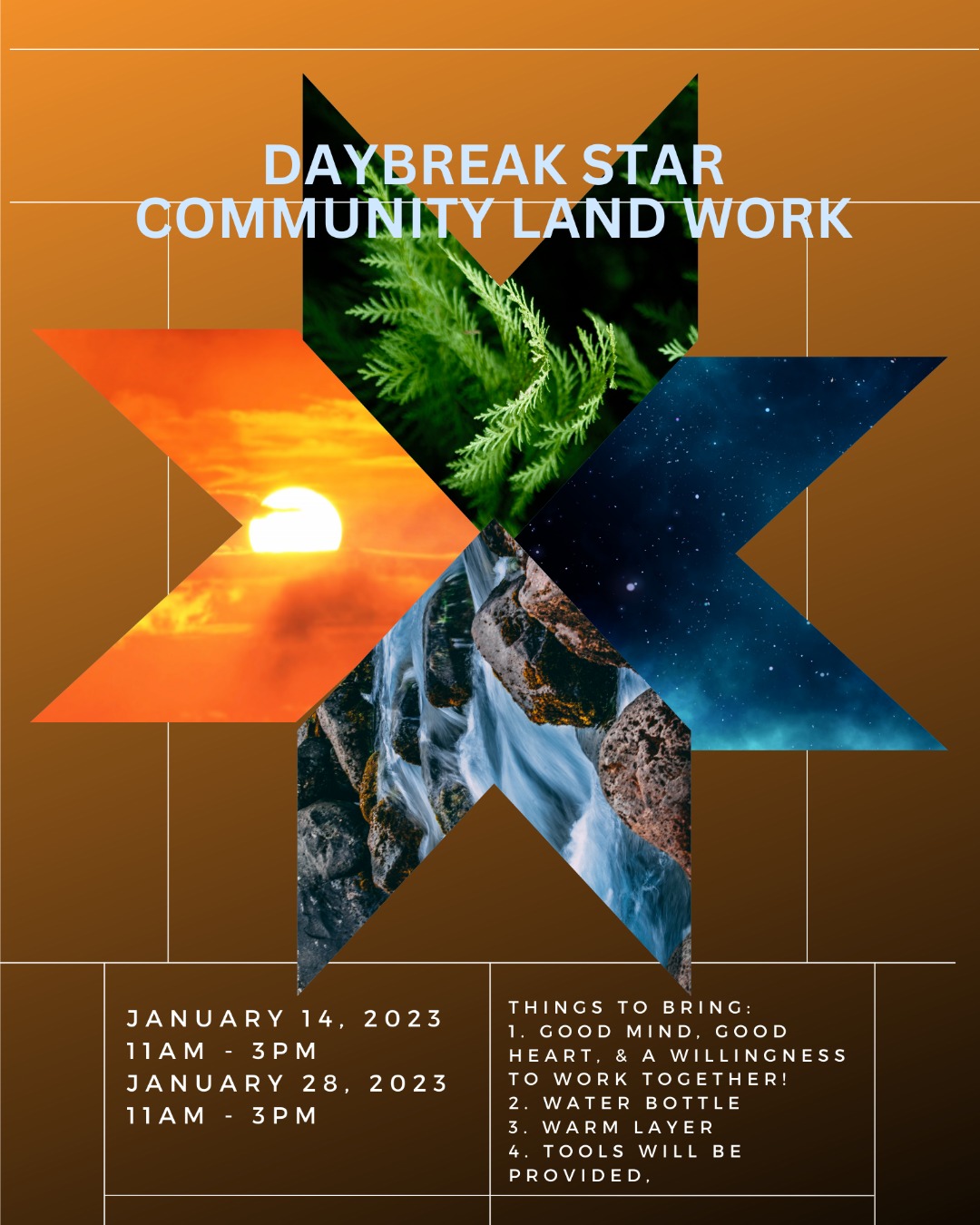 Cost
Free
Location
5011 Bernie Whitebear Way
Seattle, WA, 98199
Get Directions
Host Organization
Na'ah Illahee Fund
1620 18th Ave. Suite 101
Seattle, WA, 98122

We are an Indigenous women-led organization dedicated to the ongoing regeneration of Indigenous communities. Through grantmaking, capacity-building and community-based intergenerational programming, we seek transformative change by supporting culturally grounded leadership and organizing.

Focused on Indigenous Ecology, Food Sovereignty, and Wise Action, we work to advance climate and gender justice, while creating healthy pathways towards self-determination and movement-building.