Calendar
How to use this calendar
Click a date on the calendar or search by location and event type.
Decolonizing Education Conference
The Equity in Education Coalition presents our Decolonizing Education Conference a multi-day gathering – to advance the education community's understanding of and practices around anti-racism and equity.
Bringing together educators, parents, students, school board members, legislators, education advocates, and community-based organizations, this conference will thoroughly examine the intersection of racism in education and intentionally center the voices, experiences, and expertise of people of color – Native/Indigenous, Black, and Immigrant/Refugee.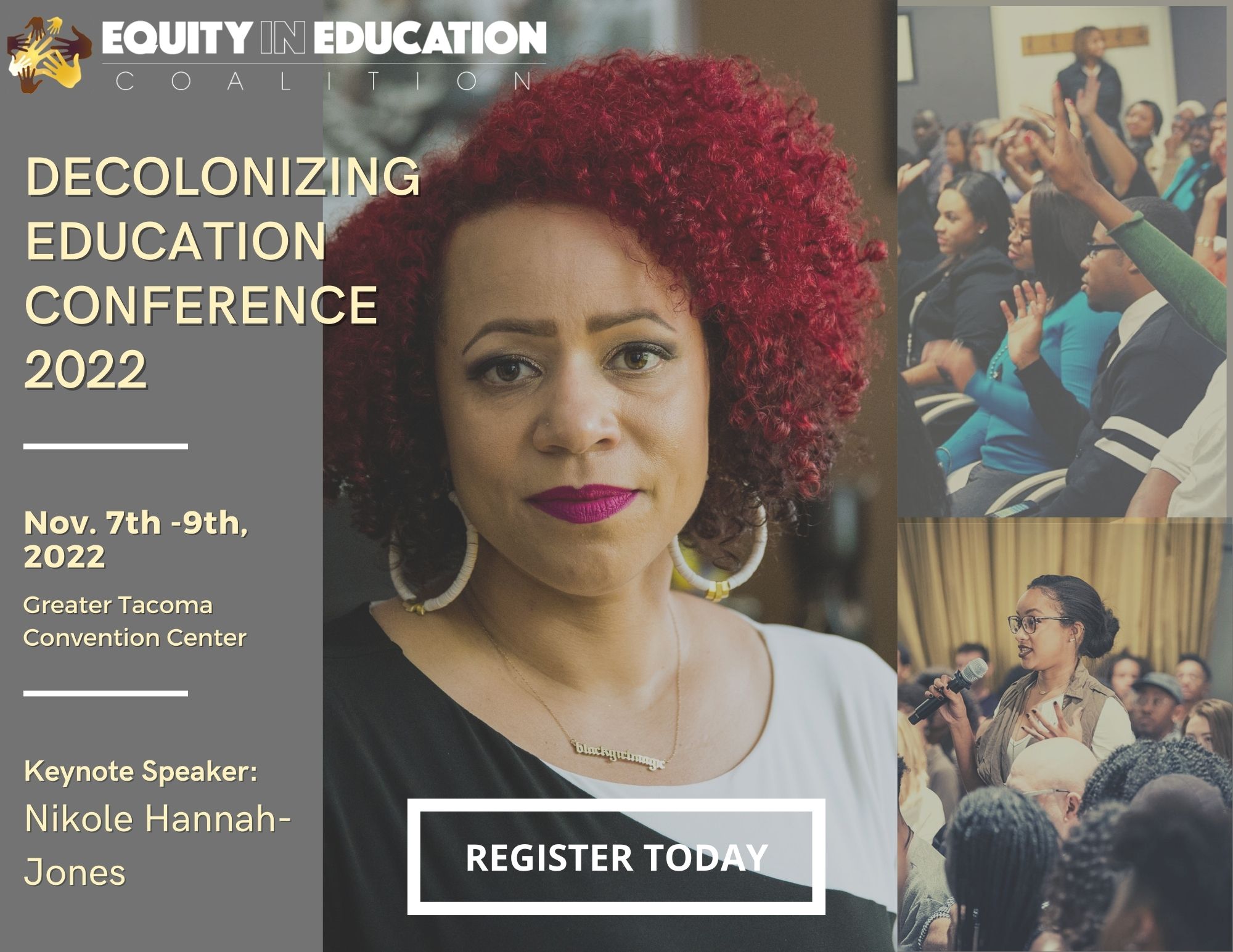 1200 12th Ave S Suite 830
Seattle, WA, 98144
(206) 486-6031
The Equity in Education Coalition is WA's only civil rights organization focused on building a revolution in education so that a child's race and zip code aren't the predicating factors in defining their success. POC-led.