Calendar
How to use this calendar
Click a date on the calendar or search by location and event type.
Féria Anual de Artesanía
Féria Anual de Artesanía @ MVHS 🎶💚 ¡Apoye a los artistas locales en nuestra comunidad!
🎶💚 Sábado 19 de november, abierto 9 – 3, MVHS Gimnasio y Fieldhouse
🎶💚 Favor de contactar a Heather Nelson a MVHScraftfair@gmail.com o visit a
MV-Music.org/vendors @mvmariachi @mvbands @mvchoir @mvhs.percussion @orchestrasmvhs @mvhstvlatinx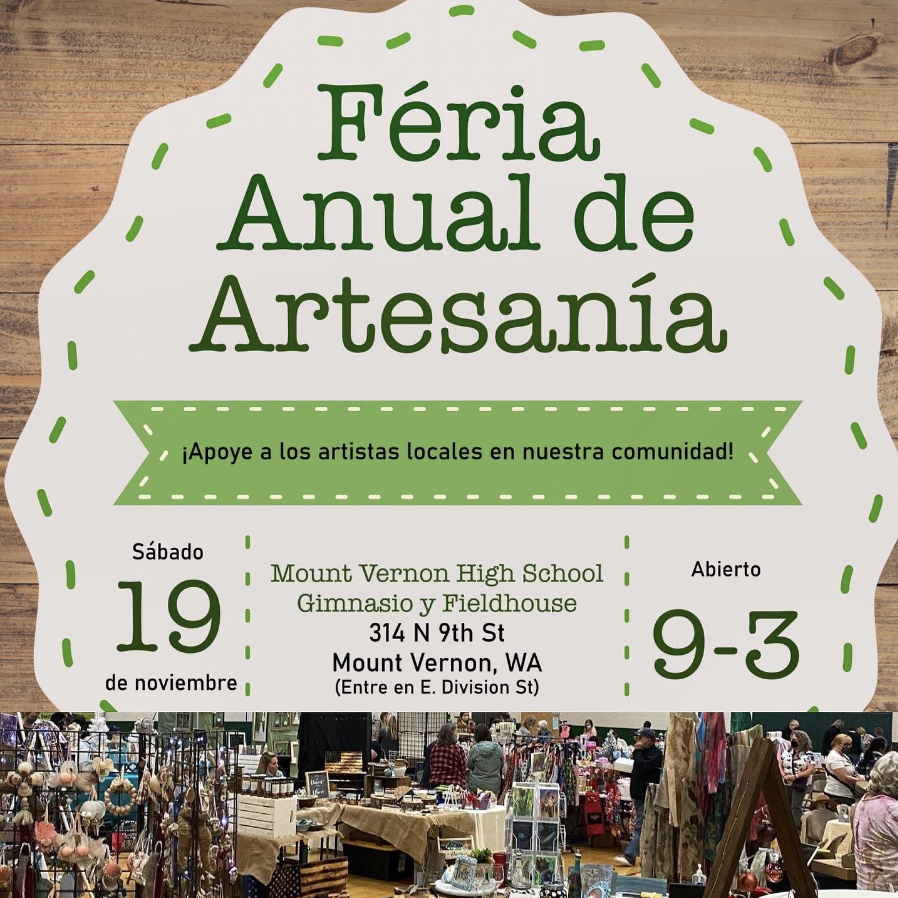 314 N 9th St
Mount Vernon, WA, 98273
(360) 428-6100
Mount Vernon School District Mariachi & Folklorico is the biggest Mariachi Program in western Washington with over 100 students. We believe that Mariachi music will live forever in our community through our performances. MV Mariachi has performed at dozens of events and festivals all over Washington State. Mount Vernon School District recently hired Director Ramon Rivera who has expanded the program to include two Folklorico Classes and four high school Mariachi Classes. We are excited to see how our program continues to expand!