Calendar
How to use this calendar
Click a date on the calendar or search by location and event type.
Flamenco Class with Lucia Ruibal – LeveI: Advanced
Direct from Cadiz, the incredible dancer Lucia Ruibal (And daughter of Javier Ruibal) will be teaching this great class prior to her show at the Meydenbauer Theater in Bellevue.
The date will be at Semilla Flamenca Studio in Redmond.
WEDNESDAY NOVEMBER 16th from 7:30 – 9pm
and
THURSDAY NOVEMBER 17th from 7:30-9PM (Same time as Wednesday)
A total of 3 hours.
Lucia will be teaching Alegrias.
All details will follow an email for all of out attendees.
Following the workshops, don´t forget to get your tickets for their show, ALEJANDRA at the Meydenbauer Theater on Friday 18th (7:30pm) and Saturday 19th (2pm and 7:30pm)
MORE ABOUT LUCIA:
Lucía Ruibal, daughter of Flamenco Maestro Javier Ruibal, was born in Cádiz, Spain. She studied classical ballet for fourteen years at the Conservatorio de Danza de Cádiz. While there, she also studied flamenco with master teachers such as Natalia Acosta, La Lupi, and Mercédes Ruiz. She received a Licenciatura (Advanced Bachelor's Degree) in Flamenco Dance and Choreography from the Conservatorio Superior de Málaga (Advanced Conservatory of Málaga).
Ms. Ruibal has been enjoying a wide variety of appearances as a soloist and choreographer in a variety of productions, such as, "Maramente", which was her first company presentation, "Flamenco de Hoy" with Carlos Saura, "Dionisio, La vid de las mil y una noches", with Rafael Amargo, "Clitemnestra" with the Producciones Equivocadas Company, "Al son de Ida y Vuelta", with the Company of David Nieto, and "Caminos de España" with Spanish Brass. Her intimate appearance was "Casa Ruibal", in which she shared the stage with her father, the guitarist Javier Ruibal, and her brother, the percussionist, Javi Rubial. She also performed in the productions "Junca" and "Tauromagia" directed by Mercédes Ruiz, and 'Los sones negros" a current production created by the dancer Juan de Juan.
Throughout her professional career, Ms. Ruibal participated in many festivals as well as flamenco tours. She began touring with the Casa Patas Foundation in 2017 which took her to Algiers, Tunisia, and Egypt where she performed in the production "Tacones Bordones", created by Rubén Puertas. She also performed at the FIA Festival in San José Costa Rica, at the Circo Price in Madrid, at the Festival Flamenco Atlántico in Estoril, and in Flamenco Festival Wien, as well as the Flamenco Festival Traun, in Vienna, in the "La isla ciudad flamenco" series. Her most recent artistic collaboration was with the famous Spanish pop group Amaral in which she starred in the video "Soledad".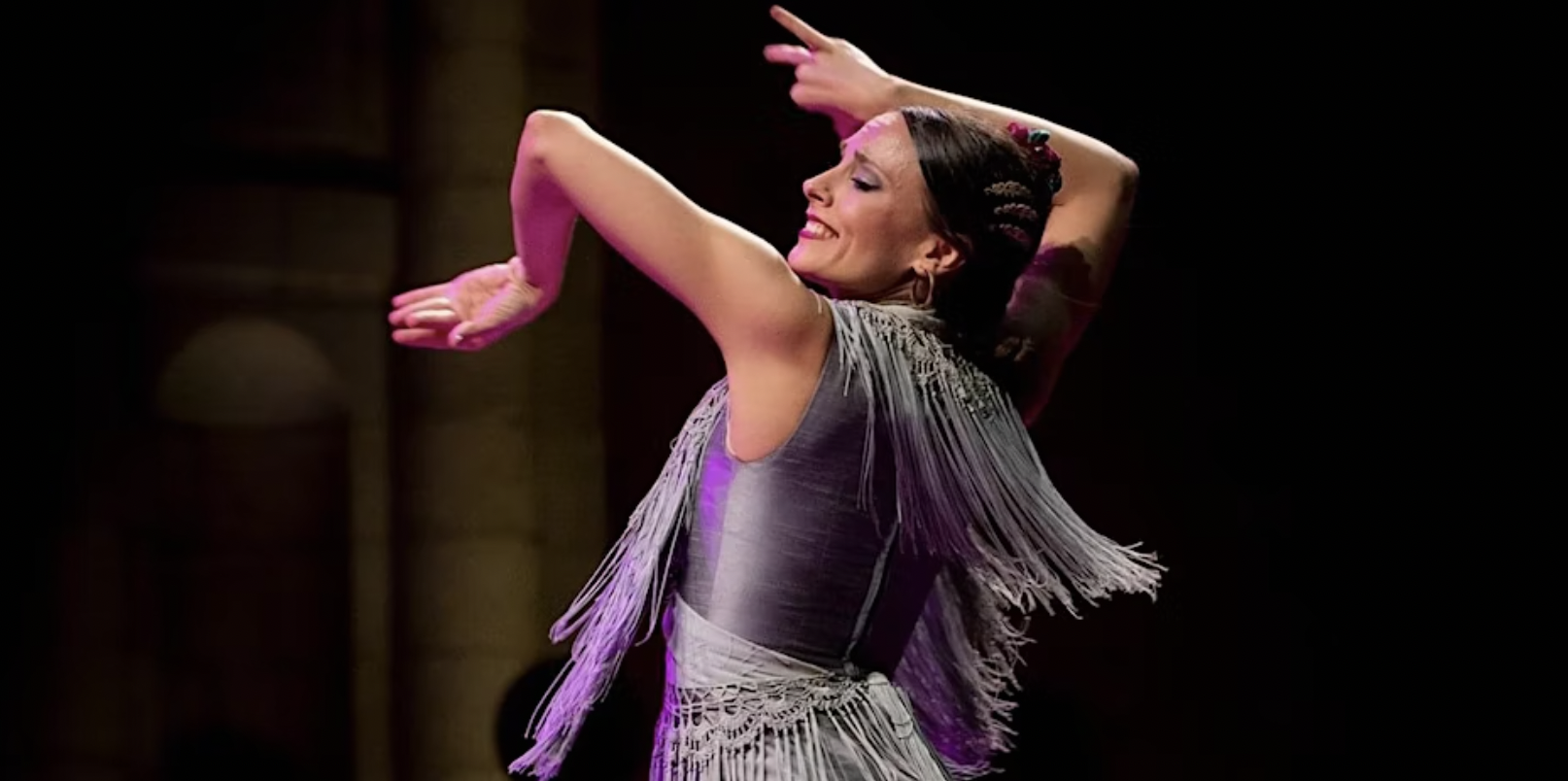 Cost
$105
Location
Semilla Flamenca, 23031 Northeast 61st Street
Redmond, WA, 98053
Get Directions
Host Organization
Semilla Flamenca
23031 NE 61st st
Redmond, WA, 98053