Calendar
How to use this calendar
Click a date on the calendar or search by location and event type.
Flamenco Guitar Masterclass with Jose Almarcha
We are beyond excited to be able to offer this year, a Flamenco Guitar Master Class with Jose Almarcha.
The workshop will happen in Redmond, at Semilla Flamenca, on Thursday Nov 17th from 7-8:30pm
Prior flamenco guitar experience is required, or amazing guitar skills and a lot of excitement to try flamenco guitar.
This same week, after the workshops, Jose will be presenting his most recent work: ALEJANDRA at the Meydenbauer Theater in Bellevue. Along with dancer and choreographer Lucia Ruibal, violinist Fernando Clemente, percussionist Epi Pacheco, singer Fabiola Castillo and producer Begoña Fernandez Pellicer.
Dates available: Friday Nov 18th 7:30pm, Sat Nov 19th 2pm & 7:30pm
Don´t forget to get your tickets!
More on the artist
José Almarcha was born in Ciudad Real, Spain, where he earned a diploma in Classical Guitar from the Municipal Conservatory of Music. He furthered his studies in Córdoba where he received Licenciatura in Flamenco Guitar (Advanced Bachelor's Degree) in 2009, from the Conservatorio Superior de Música (Advanced Music Conservatory), where he studied with Paco Serrano, Manolo Franco and Niño de Pura, masters who taught him the minute details and specialized methodology required in playing the flamenco guitar.
His comprehensive training, his extensive artistic journey, and his tireless artistic search, have permitted him to develop a unique and personal language with respect to the guitar, which highlights his impeccable technique.
He is a relentless composer and interpreter who has performed with prestigious dance companies including those of Olga Pericet, Marco Flores (both of whom had won the Max Prize in Dance in 2020), and soloists such as Antonio Canales, Sara Castro, Francisco Hidalgo, Sara Calero, Rafael Amargo and José Manuel Álvarez. Mr. Almarcha won a number of awards, including the finalist position at the International Competition in Jérez (2004), the finalist position at the XLVII International Guitar Competition del Cante de las Minas (Murcia, 2007), First Prize at the International Flamenco Guitar Competition "Niño Ricardo" (Murcia, 2007). He was the Semifinalist at the L International Festival del Cante de las Minas de la Unión de Murcia in 2010, and finalist in the television program "Tú Sí Que Vales" in 2011.
Mr. Almarcha contributed to and performed in "Los Silencios del Baile" and "Binomio", which were produced by the Casa Patas Foundation and which toured the U.S. in 2016 and 2017. His original musical compositions were central to these productions. He toured the U.S. once more with Casa Patas in 2019 participating in the production "Raíz de cuatro" where he accompanied the dancers, Rafael Peral and Marisa Adame. He released his first solo recording, "Vejézate" in 2015 and recently issued his second solo recording, which is a more intimate and personal musical journey, entitled "Alejandra", named after his mother.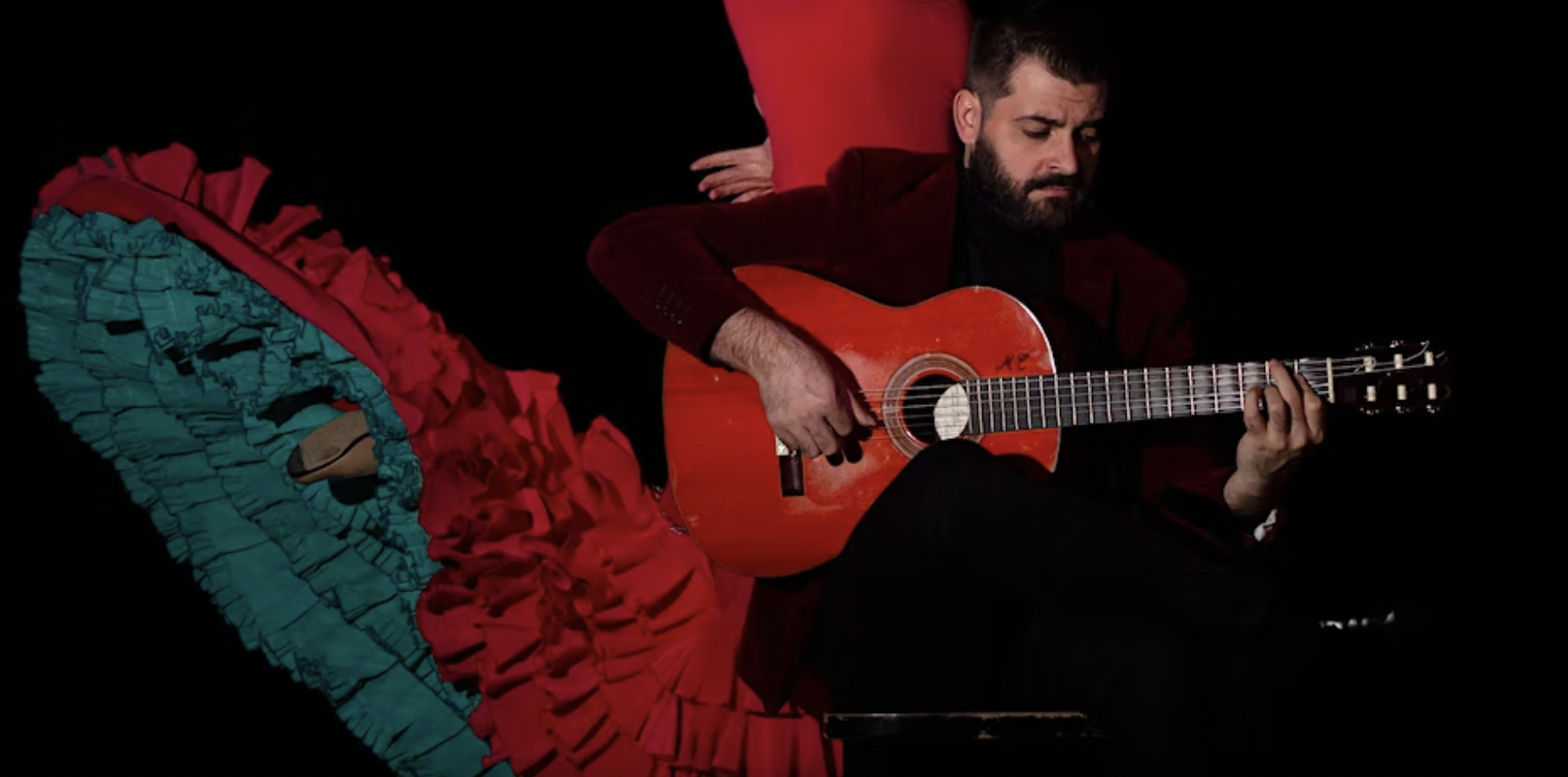 Cost
$35-70
Location
Semilla Flamenca 23031 Northeast 61st Street
Redmond, WA, 98053
Get Directions
Host Organization
Semilla Flamenca
23031 NE 61st st
Redmond, WA, 98053