Calendar
How to use this calendar
Click a date on the calendar or search by location and event type.
Humaiara Abid: Searching for Home
Humaira Abid: Searching for Home features the artwork of Seattle-based, Pakistan-born artist Humaira Abid. Abid is known for her unique visual language, which includes the discipline of traditional Mughal miniature painting and wood sculpture. Her career-long decision to specialize in woodcarving, a male-dominated field, reflects her commitment to challenging stereotypes and exposing taboos. The beauty and mastery of her to-scale carvings of seemingly benign objects like suitcases, belie the violence, upheaval, and instability in society, especially among women.
Searching for Home presents a human-scaled look at the worldwide refugee crisis, focusing on the plight of women and girls, who make up a disproportionate percentage of the millions who have fled their home countries as a result of political conflict and strife, domestic abuse, ethnic cleansing, and persecution. The exhibition features works by the artist that were created after months of research and interviews with refugee women who have resettled in both the Pacific Northwest and Pakistan from nations including Somalia, Syria, and Afghanistan.
As you enter the exhibition gallery, you are confronted with a barricade of mahogany-carved barbed wire that disrupts movement and prevents entry and exit. Beyond this barrier lie the strewn belongings of refugees who have fled their homes in fear. Some of the objects—framed photographs of loved ones, personal items buried in rubble—have been left behind, while others appear to have been lost or jettisoned mid-flight.
The owners, wearers, and users of the memorialized objects are conspicuously absent, leaving visitors to draw their own conclusions about their fates and how the unseen events unfolded. Abid's sculptural installations offer viewers the unique experience of immersing themselves in these poignant, precarious situations—if only momentarily—within the safety of the gallery walls.
In her passionate relating of these stories, Abid urges us all to look beyond our personal circumstances, privileges, and prejudices—and consider our own stake in the welfare of humankind
Humaira Abid: Searching for Home is curated by Jennifer-Navva Milliken and organized by the Museum for Art in Wood, Philadelphia, PA, in partnership with the Bellevue Arts Museum, Bellevue, WA.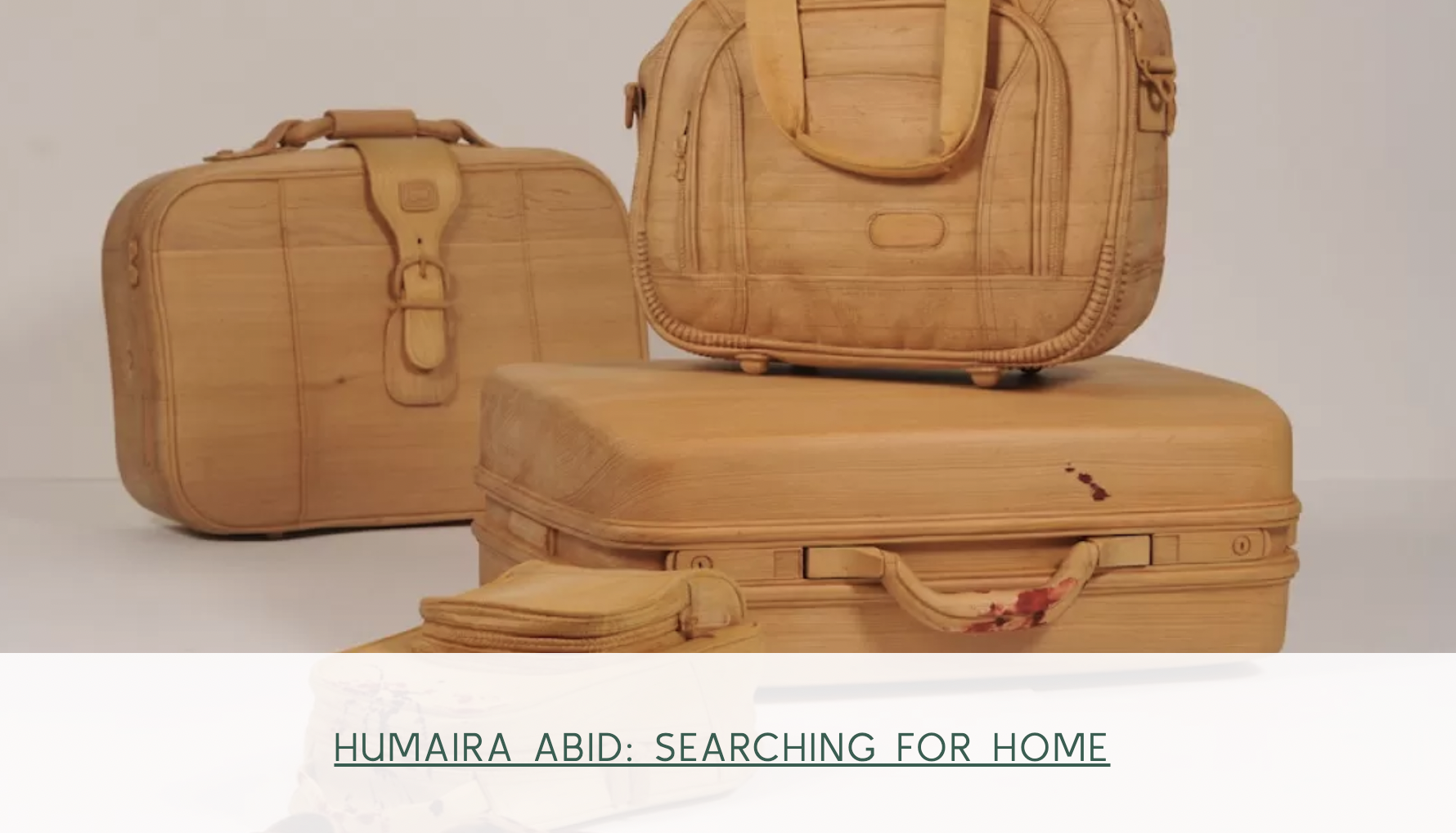 Spokane, WA
(509) 456-3932
Founded in 1916, the Northwest Museum of Arts and Culture is the largest cultural organization in the Inland Northwest, serving more than 100,000 visitors a year.