Calendar
How to use this calendar
Click a date on the calendar or search by location and event type.
Industry Talks with Ijeoma Oluo & Joshunda Sanders: Taking it Personally: Activism and the Creative Practice
Learn from our illustrious alumnae as they discuss what it is to be a writer in the world, sharing best practices, opportunities, and complications about what they wish someone had told them when they were just starting. Enjoy a glimpse of the extraordinary insight Hedgebrook Alumnae provide into the writing life in this 3-part series.
These moderated conversations are part of our inaugural writers conference. If you seek to improve your craft and join us virtually for all three days, they are included in general registration. The series is also available to purchase separately.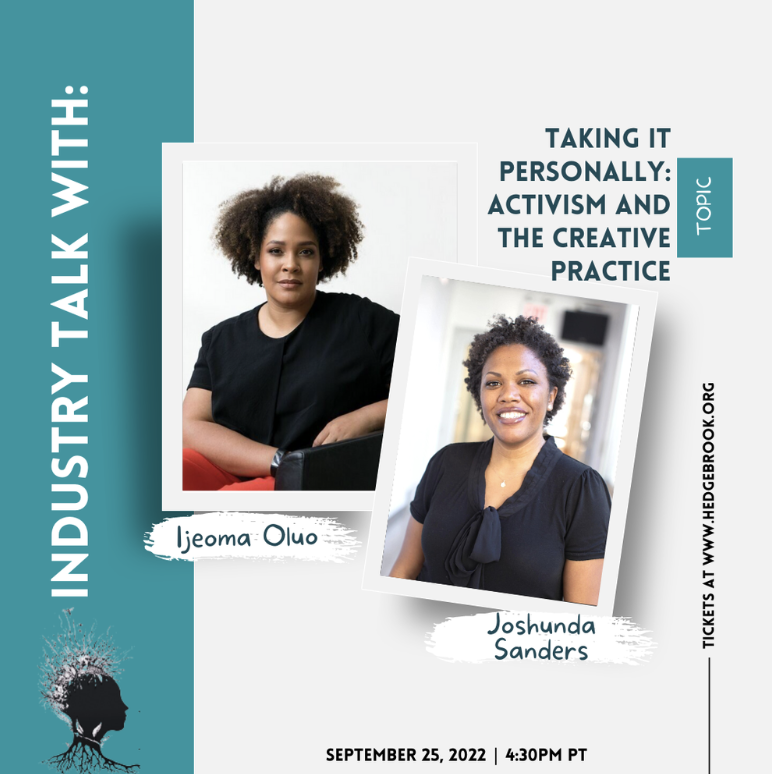 216 1st Ave S. Suite 251
Seattle, WA, 98104
(206) 325-6773
Recently through non-fiction writing works, plays, and screenplays, women at Hedgebrook have been a voice for helping raise awareness in a vast range of issues, including: women's rights in the Middle East, the spread of AIDS in Africa, inner city violence in America, rights of incarcerated women prisoners, political strife in Cambodia, radioactive fallout in the Ukraine, highway construction dividing a Latino community, the ethical responsibilities of the pharmaceutical industry, and environmental stress on bees.