Calendar
How to use this calendar
Click a date on the calendar or search by location and event type.
International Holocaust Remembrance Day 2023: The Holocaust by Bullets in the Former Soviet Union
The Holocaust is most prominently marked and memorialized at places like Auschwitz, Bergen-Belsen, Dachau… but more than one-third of the 6 million Jewish victims were executed in the fields, forests, and ravines of the former Soviet Union and other countries of central Europe. And yet, these stories are too rarely told and recognized.
On this Day of Remembrance, we will hear from Ewa Schaller, Ph.D, from Yahad-In Unum about her personal experiences uncovering eye-witness stories in Ukraine, even decades later, and about the current and ongoing war-crimes investigations in Ukraine.
Please RSVP here to reserve your spot at this event: https://fundraise.givesmart.com/form/ZOLJ9Q?vid=wkwd0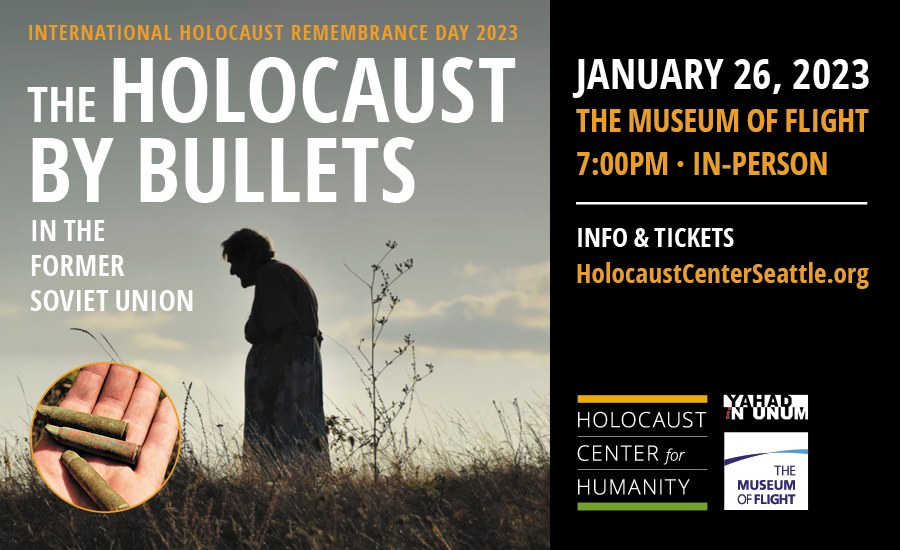 2045 2nd Ave
Seattle, WA, 98121
(206) 582-3000
Educate. Inspire. Take Action.