Calendar
How to use this calendar
Click a date on the calendar or search by location and event type.
Introducing the 1950 U.S. Federal Census
Did you lose track of your family after resettlement? Do you wonder where they lived in the years following their release from incarceration? Are you curious to find yourself in the most recently released census? Researching census records is critical for every
family historian, but the 1950 census is particularly powerful for Japanese Americans.
The 1950 U.S. Census was publicly released on 1 April 2022, 72 years after it was enumerated. Genealogist Linda Harms Okazaki will show you how to find the 1950 census, help you to understand the nuances of the data, and share strategies for locating your relatives.
This session will be recorded.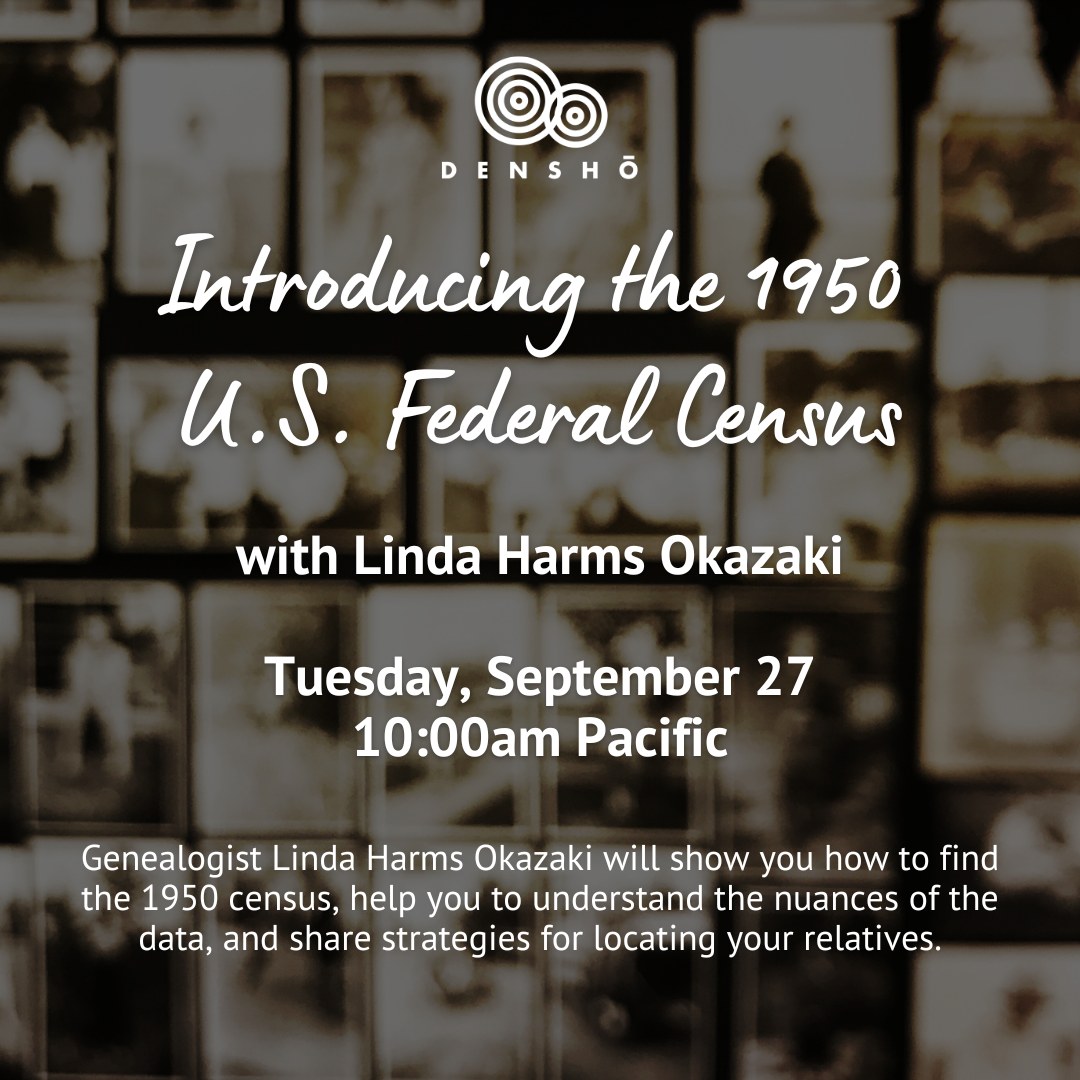 1416 S Jackson St.
Seattle, WA, 98144
(206) 320-0095
A grassroots organization dedicated to preserving, educating, and sharing the story of World War II-era incarceration of Japanese Americans in order to deepen understanding of American history and inspire action for equity.