Calendar
How to use this calendar
Click a date on the calendar or search by location and event type.
Jeffrey Gibson: To Name An Other
Community, empowerment, and visibility are at the heart of the ongoing performance work To Name An Other, by multimedia artist Jeffrey Gibson (b. 1972), who is a member of the Mississippi Band of Choctaw Indians and of Cherokee descent. The fifty pairs of matching tunics and drums in this large-scale installation are emblazoned with phrases that challenge the limiting ways we identify and interface with expectations surrounding race and gender. A video of past performances is also included in the gallery.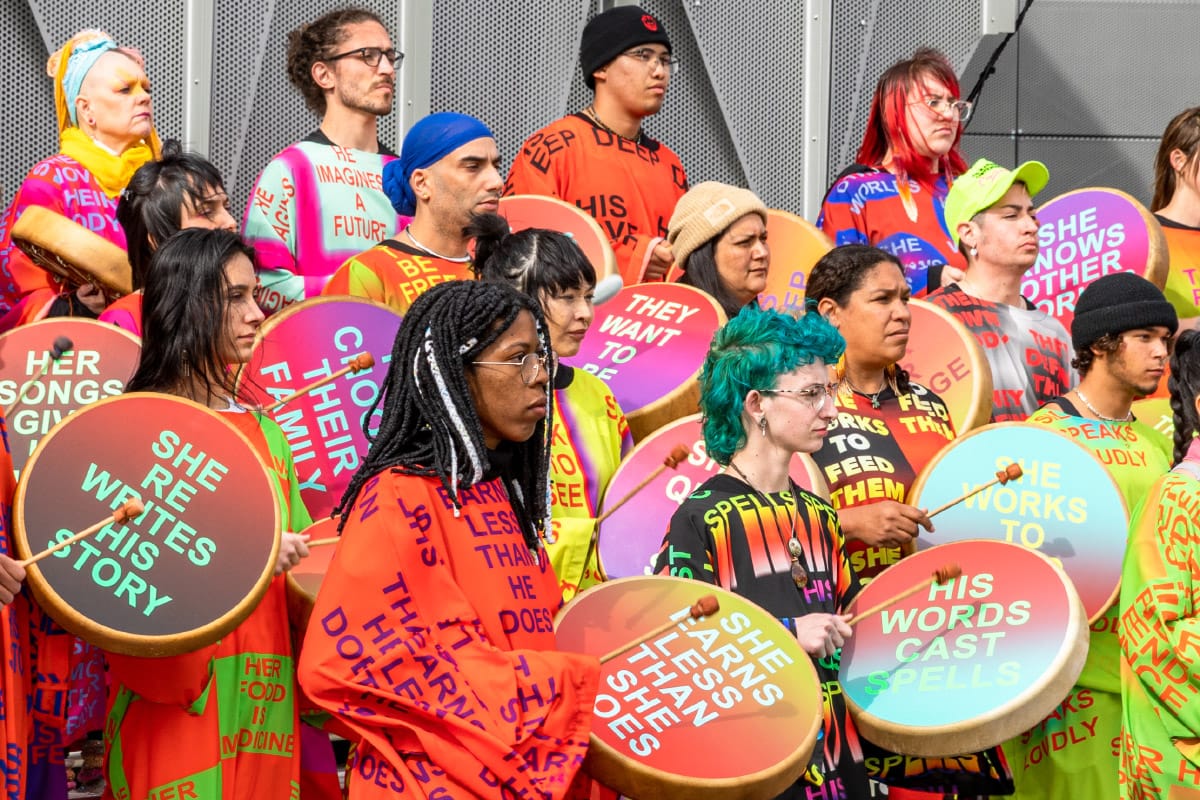 1219 SW Park Avenue
Portland, OR, 97205
(503) 226-2811
The Portland Art Museum strives to be an inclusive institution that facilitates respectful dialogue, debate, and the free exchange of ideas. With a deep commitment to artists – past and present – and freedom of expression, the Museum and PAM CUT's collections, programs and staff aspire to reveal the beauty and complexities of the world, and create a deeper understanding of our shared humanity. We are a Museum for all, inviting everyone to connect with art through their own experiences, voices, and personal journeys.