Calendar
How to use this calendar
Click a date on the calendar or search by location and event type.
Jewish Women's Sisterhood Hamantach Bake
Shevy Gurary will be leading a Hamantachen Bake with her tender, flaky dough, as well as a tasty fillings and toppings! The evening will include a savory and sweet dairy buffet along with words of inspiration by Rochie "Queen Esther a heroine of the Ages".
RSVP for this event closes Sunday, February 26, space is limited.
So ladies invite your girlfriends to join and enjoy a delicious night out!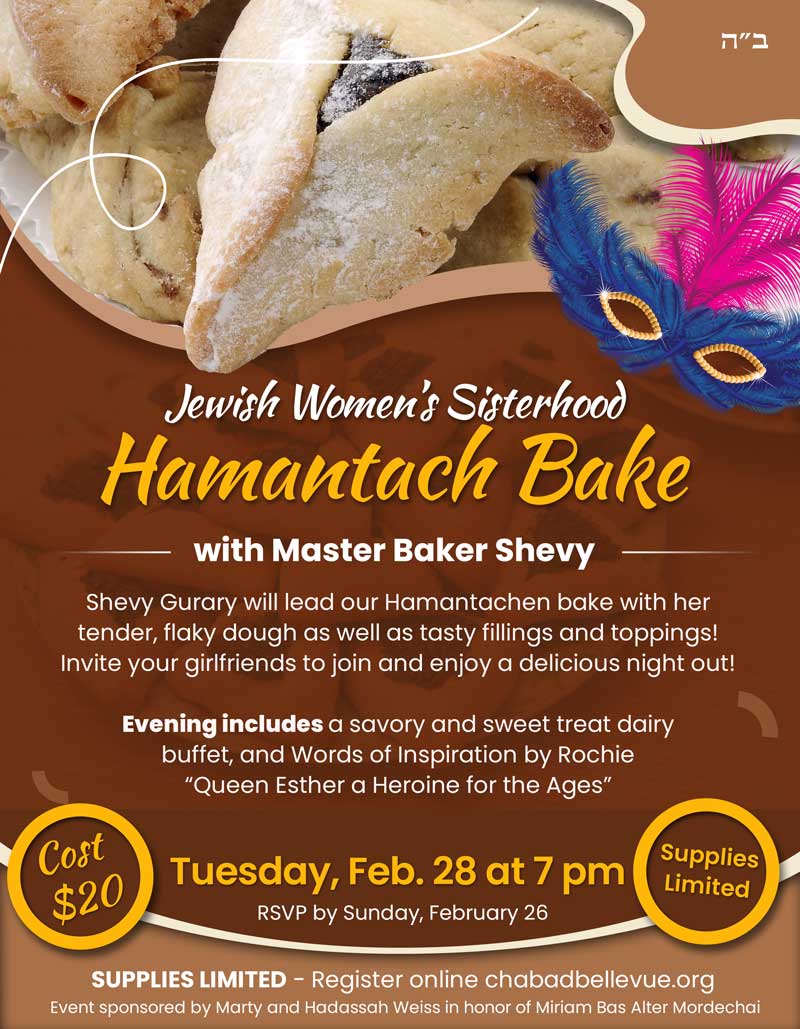 16199 Northup Way
Bellevue, WA, 98008
(425) 957-7860
The Eastside Torah Center – Chabad of Bellevue (ETC) is your source for everything Jewish on the Eastside.

The ETC is a small and diverse community composed of Jews of all religious and cultural backgrounds located right in suburban Bellevue. We are open 365 days of the year, ready to facilitate your educational, social, and spiritual needs. Browse the website to learn more about the broad spectrum of programs and services we offer our. Welcome to the ETC!