Calendar
How to use this calendar
Click a date on the calendar or search by location and event type.
Julotta 2022 Christmas Morning Swedish Service
Join us for Julotta 2022, celebrating a Swedish Lutheran tradition. This beautiful worship service in Swedish and English greets the Christmas Dawn. Participants include Portland Nordic Chorus and Portland Lucia Court. Refreshments will follow.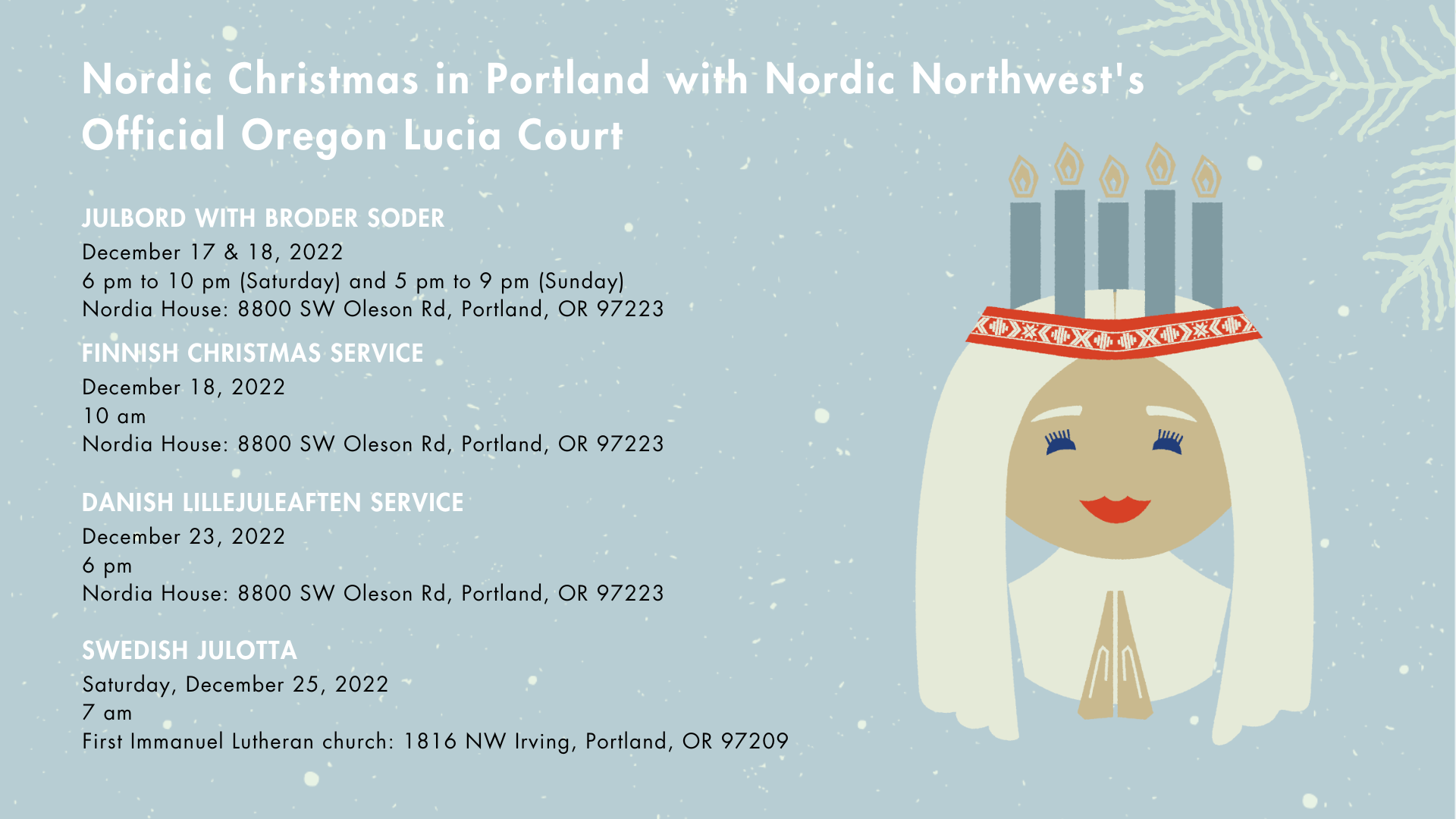 8800 SW Oleson Rd
Portland, OR, 97223
(503) 977-0275
Founded in 1986 to support the Nordic language programs at Portland State University, Nordic Northwest has expanded on its original mission over the past three decades to become the home for all things Nordic in Oregon and Southwest Washington. Anchored by a Midsummer festival in June and a Christmas market in December, Nordic Northwest's roster of programming includes concerts, exhibits, family programming, special events, film screenings, lectures, classes, dances, performances and celebrations throughout the entire year that focus on the cultures of Denmark, Iceland, Finland, Norway and Sweden.