Calendar
How to use this calendar
Click a date on the calendar or search by location and event type.
Latino Fest
The Latino Community Association (LCA) invites the community to the Latino Fest on September 10, 2022 at Madras's Sahalee Park from 11am-5pm. The Latino Fest is affair including booths set up by Central Oregon residents representing different cultures from Latin-America.
The event includes local dance troupes, musicians, ethnic food vendors, service and product vendors, and a great Kid's Area.
La Asociación de la Comunidad Latina (LCA, por sus siglas en inglés) invita a la comunidad a nuestro Latino Fest el 10 de septiembre de 2022 en el Parque Sahalee de Madras de 11 a. m a 5 p. m. The Latino Fest es un evento que incluye puestos creados por residentes en oregon central que representan diferentes culturas de América Latina.
El evento incluye grupos de baile locales, músicos, vendedores de comida tipica, vendedores de productos y servicios, y una gran área para niños.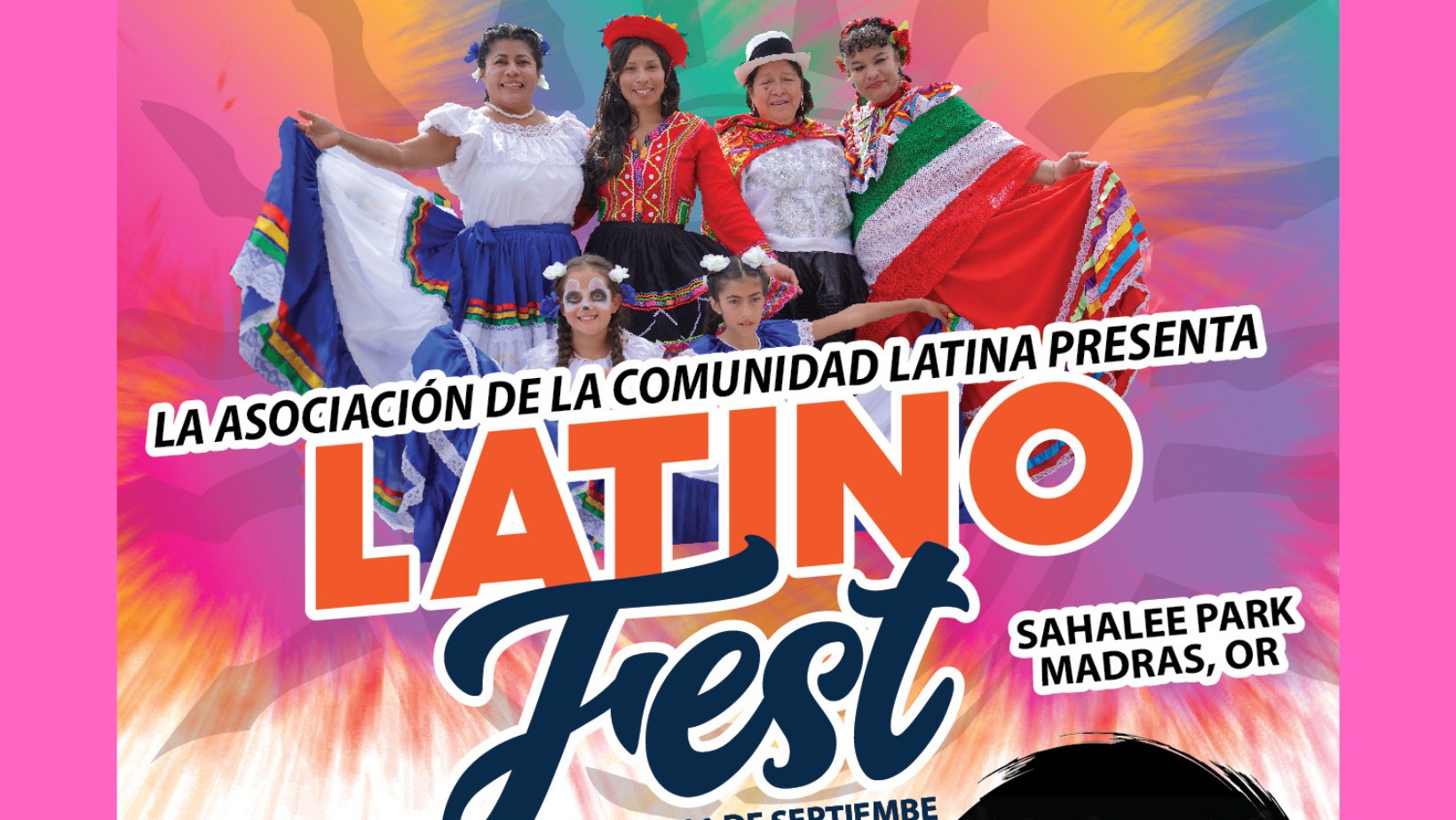 2680 NE Twin Knolls Dr., #110
Bend, OR, 97701
(541) 382-4366
Empowering Central Oregon's Latino families to thrive!