Calendar
How to use this calendar
Click a date on the calendar or search by location and event type.
Learn About The Alaska Fellows Program
Applications are now open for the 2023-2024 cohort with the Alaska Fellows Program! The Alaska Fellows Program (AFP) is a fall-to-spring residential fellowship program that nurtures the next generation of Alaska-based leaders. Join our panel of previous fellows, as well as the program director of AFP, Tina Buxbaum, to learn more about exciting fellowship opportunities offered throughout Alaska. AFP's host communities are full of generous, supportive community members and Sealaska is one of them!
If you or someone you know is passionate about making a difference in Alaska and wants to develop professionally and personally in a supportive and challenging environment, then this program could be the right opportunity for you.
What: Alaska Fellows Program 2023-2024 Cohort
When: Thursday, Feb. 23 at 12 p.m. Alaska time
Where: Sealaska's Facebook page or via Zoom. Link to join: https://sealaska.zoom.us/j/88604104759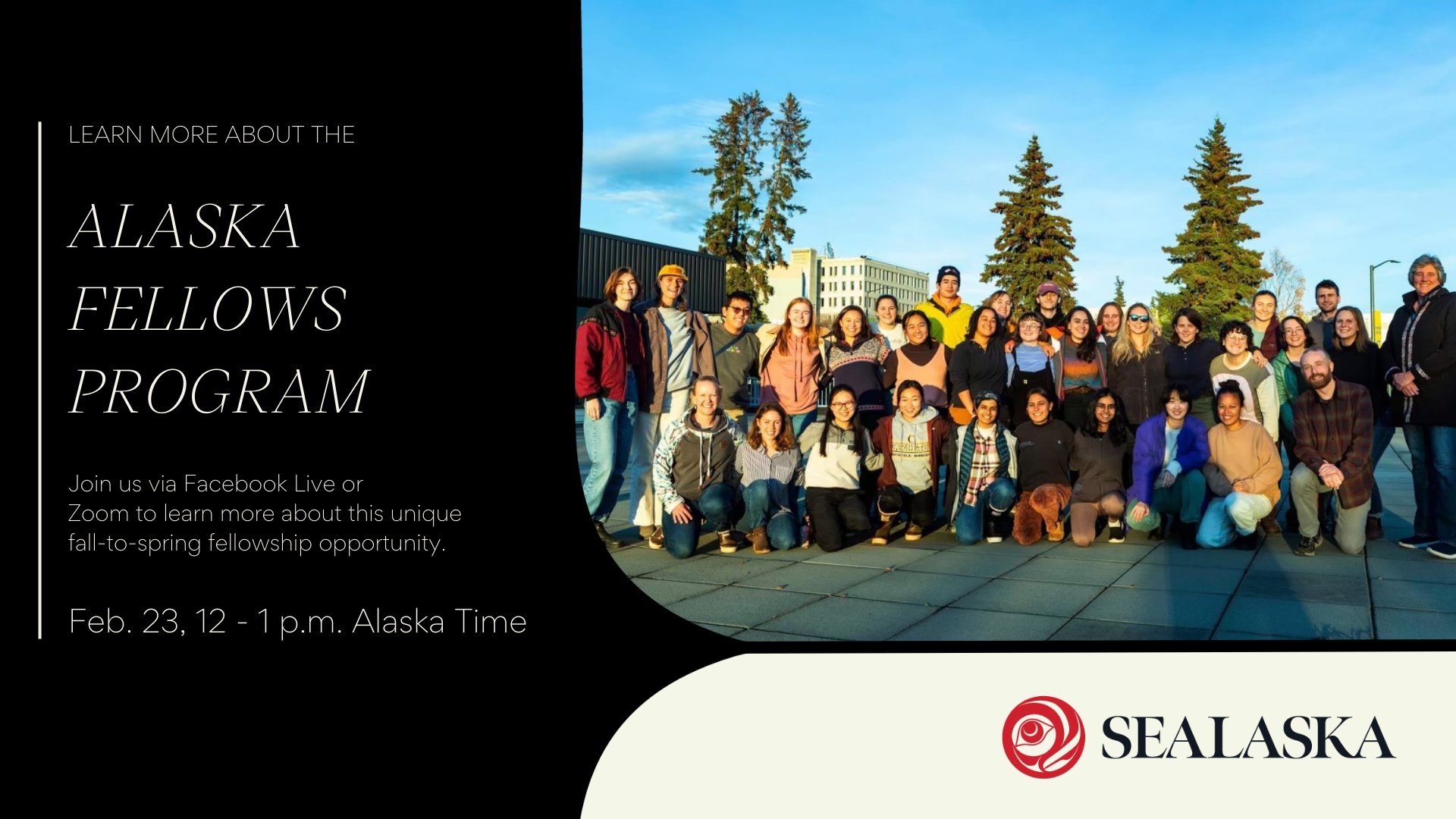 One Sealaska Plaza
Juneau, AK, 99801
(800) 848-5921
We are a for-profit Alaska Native Corporation owned by more than 24,000 Tlingit, Haida, and Tsimshian shareholders. We draw inspiration from our shared heritage to protect our community's greatest and most important resources – the oceans, forests, and people of Southeast Alaska. We hope these stories of our people, communities, and partners working together with purpose and pride will inspire others to join us.