Calendar
How to use this calendar
Click a date on the calendar or search by location and event type.
Lunar New Year Celebration Show | 2023 年农历春节联欢会
Lunar New Year 2023 is coming up! Join us for a celebration of the Year of the Rabbit with Chinese dance, music, and a variety of performing arts.
PROGRAM:
"Today is a Good Day" — Opening dance
"Swan Geese Flying Southwards" — Mixed voice choir
"Rain in Jiangnan" — Women's costume showcase
"Alte Kameraden" — Accordion duet
"My Homeland and I" — Dance performance
"Ten Years of Sunshine" — Poetry reading with musical accompaniment
"Jiu'er" — Dance performance
"Taichi" — Martial arts demonstration
"A Painting of You" — Men's choir
"Gesangra" — Dance performance
"Meeting at Aobao", "Tonight is Unforgettable" — Ensemble choir
This event is free. No registration required.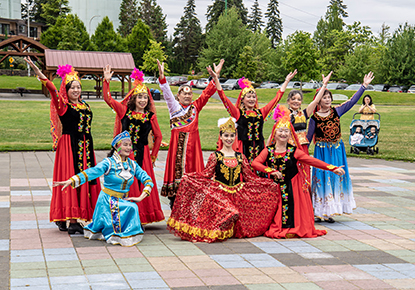 1000 Fourth Ave
Seattle, WA, 98104
(206) 386-4636
Since 1891, we have grown from a single reading room in Pioneer Square to a world-class Library system with 27 locations. Learn more about us, our contributions to the city and how you can support our work.