Calendar
How to use this calendar
Click a date on the calendar or search by location and event type.
Lunar New Year Lantern Viewing Evening (January)
Join us at Portland's favorite Lunar New Year nighttime event! Lan Su welcomes the Year of the Rabbit with several evenings of traditional lantern viewing evenings, when the garden glows with hanging red lanterns illuminating sweeping roof lines and the Lake Zither reflects the lights of large-scale floating lantern sculptures.
The lantern viewing evenings at Lan Su was inspired by the Lantern Festival, or Yuan Xian Jie, as part of Lunar New Year traditions. The festival day falls on the fifteenth and the last day of Lunar New Year celebration. This is the time for family reunions under the glowing lanterns.
Highlights of the evening include aN illuminated dragon procession throughout the garden with  Portland Lee's Association Dragon & Lion Dance Team. Don't forget to test your chopstick skills with our family activity – Year of the Rabbit Chopstick Challenge! Finally, enjoy the magic of lantern viewing with a nice cup of tea and snacks at the Garden Teahouse.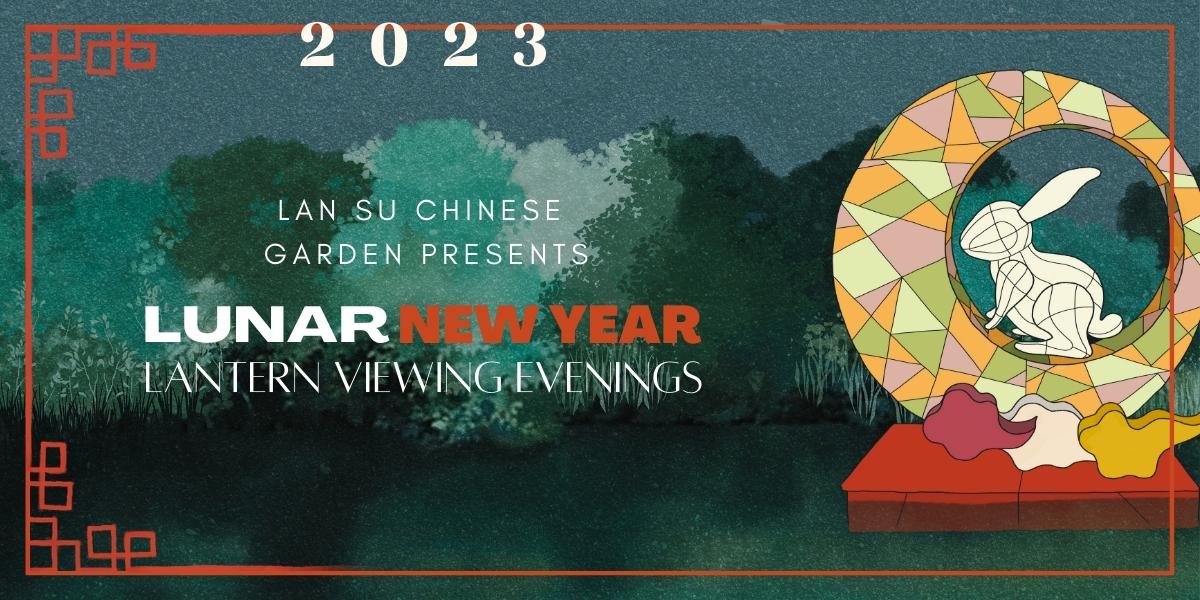 239 NW Everett St
Portland, OR, 97209
(503) 228-8131
Lan Su Chinese Garden is one of Portland's greatest treasures…a powerfully inspiring experience that takes you through time, offering a window into Chinese culture, history and way of thinking.