Calendar
How to use this calendar
Click a date on the calendar or search by location and event type.
Naoko Morisawa / Morisawa Studio's Happy Room
Specializing in intricate natural and oil-dyed wooden and paper mosaics, artist Naoko Morisawa invites viewers to experience Happy Room — Mosaic Collage, a collection of over 50 small, mid, and large-scale works that evoke a sense of joy and draw from the Hygge lifestyle. The installation is divided into four rooms, Shoes/Closet, Kitchen/Living Room, Theater Japonism/Living Room, and Heart Room.
Each piece and room transforms everyday objects like a dependable pair of shoes or a pastry from a café into ornate, dynamic mosaics that invite viewers to find beauty in the details. Happy Room — Mosaic Collage features pieces from various bodies of work from the past 15 years including pieces from My Collection Shoes, Mosaic Café, Japanese Opera – Noh Mask, and newer abstract works.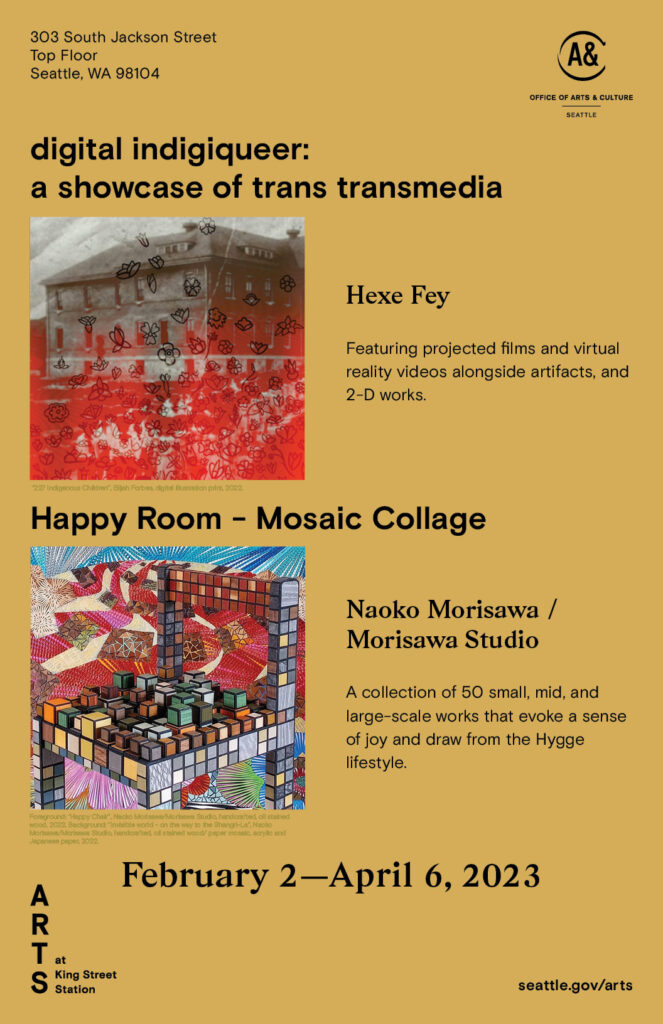 303 S. Jackson Street, Top Floor
Seattle, WA, 83001
(206) 684-7171
We activate and sustain Seattle through arts and culture.