Calendar
How to use this calendar
Click a date on the calendar or search by location and event type.
Nepantla's 4th Anniversary
We are excited to celebrate our 4 year Anniversary Pachanga Saturday February 4th! Join us for free activities, comida, prizes and the opening of our February Art Exhibition.
This is our way of saying gracias to our beautiful community for their amazing support these past 4 years. Nepantla is a Nahuatl (Aztec language) term which describes being in the middle or the space in the middle. The term was popularized by Chicana writer/scholar Gloria Anzaldua. Most often the term references endangered communities, cultures or gender who due to colonialism/marginalization or historical trauma, that engage in resistance strategies of survival. Nepantla becomes the alternative space in which to live, heal, function and create.
So what does Nepantla mean to you? We can't wait to see your art! Email submissions to nepantlaculturalarts@gmail.com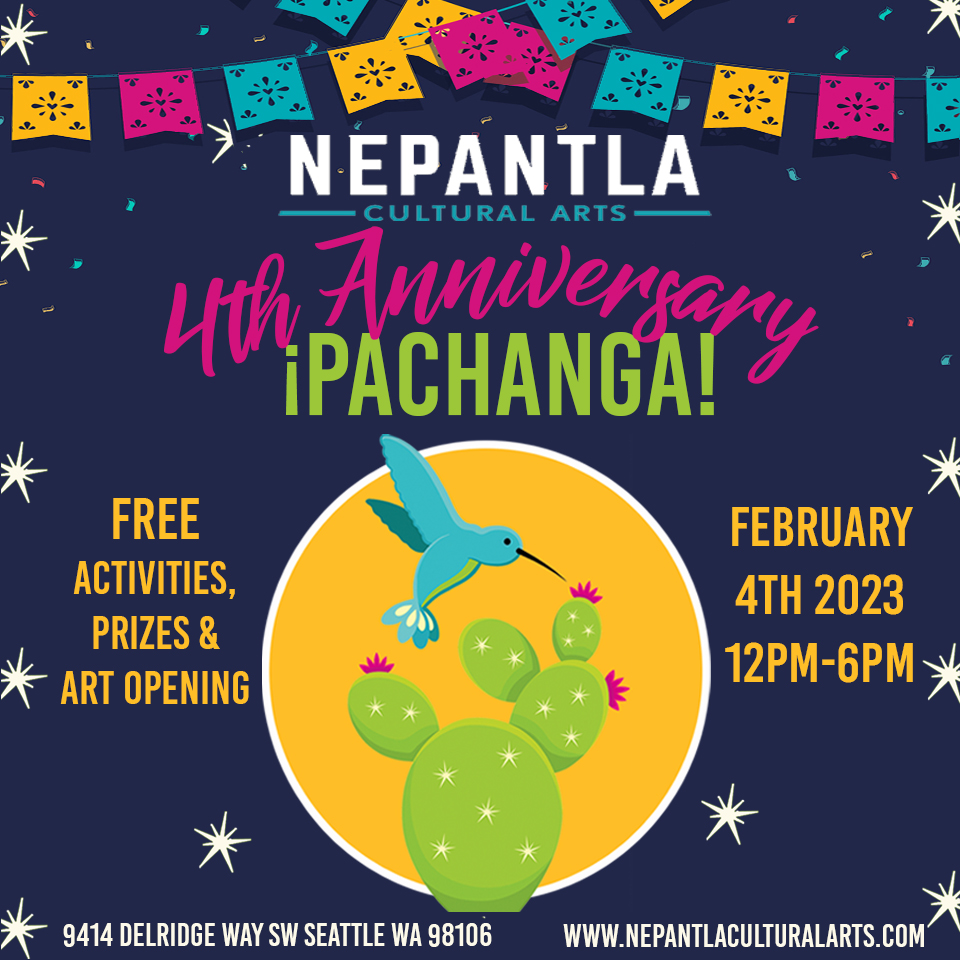 9414 Delridge Way SW
Seattle, WA, 98106
(818) 357-0195
The Nepantla Cultural Arts Gallery is a multi-use space, hosting art exhibitions, workshops, gift shop, as well as a space for cultural events.