Calendar
How to use this calendar
Click a date on the calendar or search by location and event type.
Nina Chanel Abney: Fishing Was His Life
Nina Chanel Abney (b. 1982, Chicago, IL) makes paintings, prints, and large-scale murals with layered compositions and fragmented narratives that explore themes of politics, race, sexuality, and celebrity. Hard-edged, vibrant, and often dense with geometric symbols and shapes, her figural works are influenced by the dynamics of our contemporary media landscape. Self-describing her images as "colorfully seductive" and "deceptively simple," Abney's work is visually alluring while it engages pressing and significant social issues.
Abney's exhibition at the Henry includes recent collages and new paintings that center the rich culture and commerce of fishing within the African American community. Her work celebrates a long legacy of identity and self-determination intimately entangled with coastal fisheries while also conjuring the structural inequities that threaten Black life and livelihoods within the industry.
Abney's exhibition extends outdoors with an exterior mural on the Henry's east façade that provocatively stages the seafood market, evoking relationships between racialized bodies, commodities, and consumption.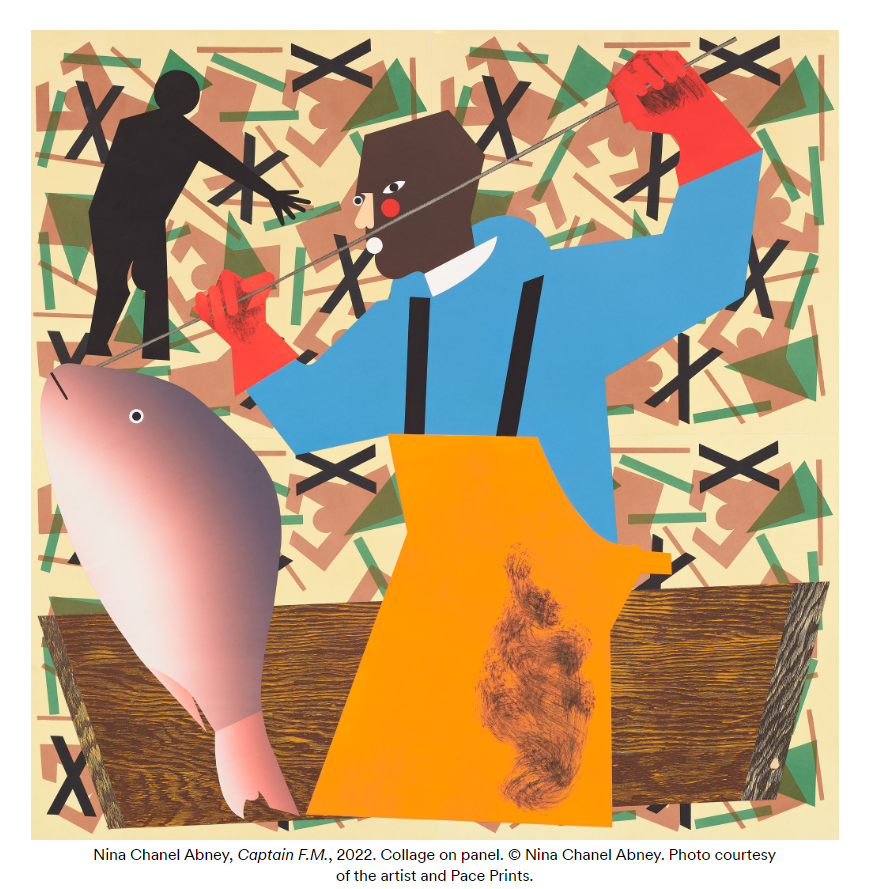 15th Ave NE & University of Washington, NE 41st St
Seattle, WA, 98195
(206) 543-2280
A museum for contemporary art and ideas in Seattle.