Calendar
How to use this calendar
Click a date on the calendar or search by location and event type.
Pongo's 4th Annual Fall Celebration: Speaking Volumes
This event will include a panel discussion and readings from three talented Pacific Northwest poets, the poetry of our youth authors, and stories of impact from across our history. And the event will raise funds to support the growth of Pongo's healing poetry programming serving incarcerated and systems-involved youth.
Pongo Poetry Project exists to support the mental well-being of young people coping with childhood trauma while confined to institutions, such as prisons and psychiatric hospitals. We envision a world where all youth who have experienced childhood trauma can be seen, heard, and affirmed in their full humanity; where youth have the support, resources, and tools they need to heal, grow, and lead dignified lives.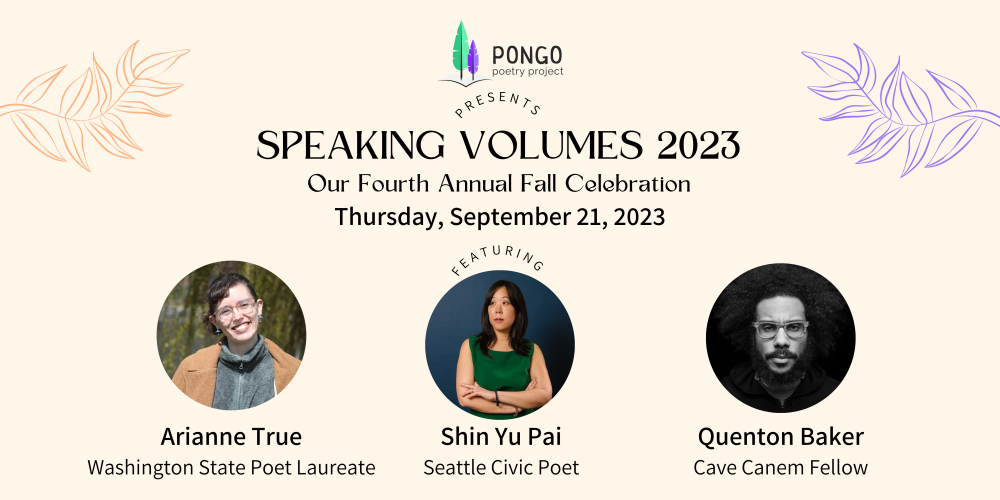 153 14th Ave #5
Seattle, WA, 98116
(206) 816-0414
Pongo is a non profit organization that engages youth in writing poetry to inspire healing from traumas such as abuse, neglect, and exposure to violence.