Calendar
How to use this calendar
Click a date on the calendar or search by location and event type.
Foster Care Mini Powwow
Save the date! Our Foster Care Program is hosting its 4th annual mini powwow, open to the public. This event is part of Foster Care Awareness Month (May), and we will be showing our gratitude to foster care families caring for Native foster youth. Our mini pow wow is a traditional/exhibition pow wow.
Note: This Pow Wow should not be confused for the big Seafair Pow Wow in July, but more of an introductory Pow Wow for those who are learning and those in the community that want to support and mentor them.
This proud tradition brings Native Americans of all tribes and cultures together to celebrate. UIATF has held the 3 day long celebration in conjunction with Seafair for the past 30 years.
The Powwow showcases traditional Indian cooking, jewelry-making, music, and especially dancing. Throughout the day, tribes from the United States and Canada dance in full tribal regalia.
All are welcome, Native and non-Native alike! If this is your first time attending a Powwow, we invite you to look at our FAQ page for information and best practices.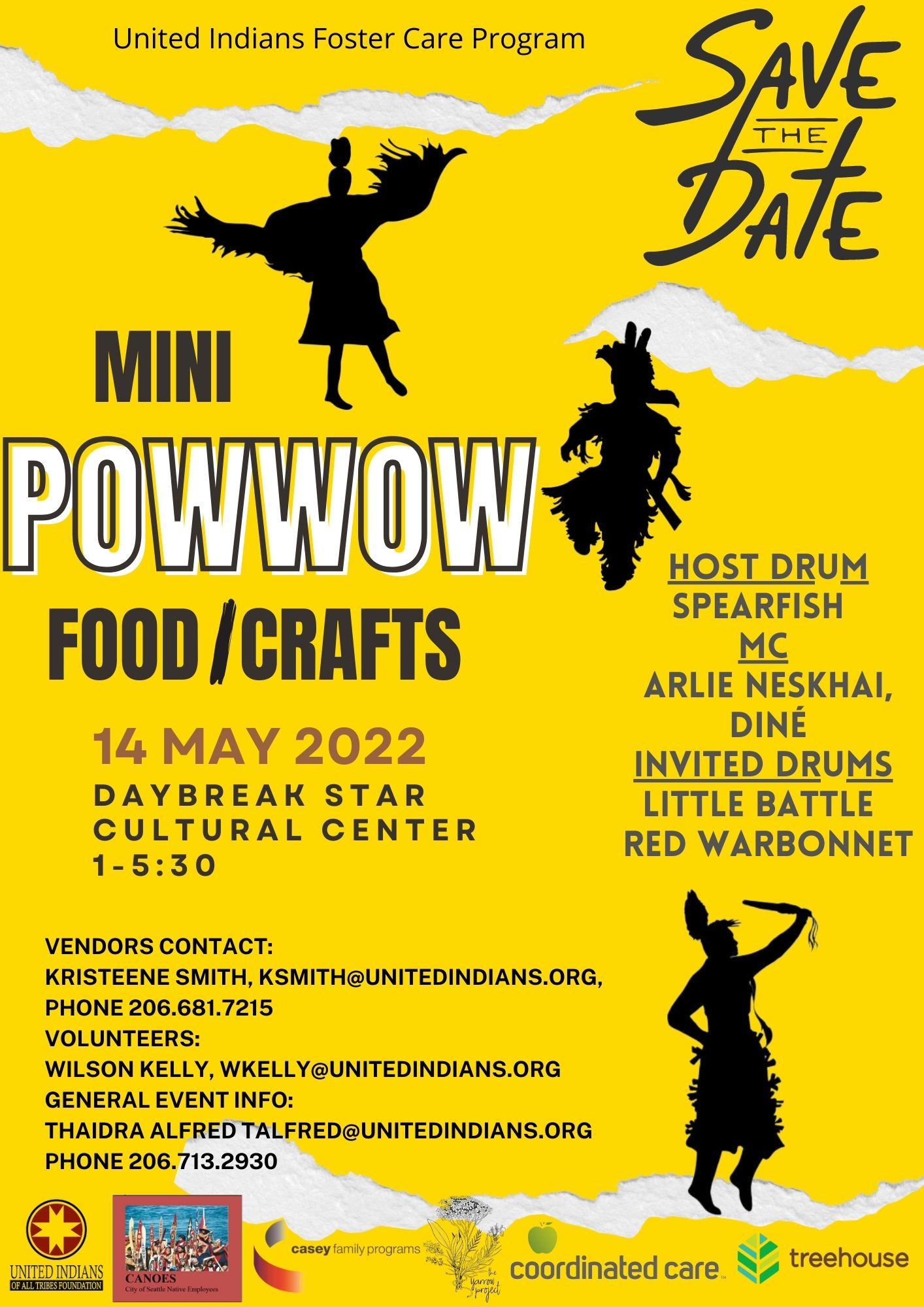 5011 Bernie Whitebear Way
Seattle, WA, 98139
(206) 285-4425
Daybreak Star Indian Cultural Center is a land base and community center for Native Americans in the Seattle area, and United Indians' headquarters. It is located on 20 acres (81,000 m²) in Discovery Park in Seattle's Magnolia neighborhood.