Calendar
How to use this calendar
Click a date on the calendar or search by location and event type.
Songs of Black Folk 2023: Music of Resistance & Hope
Renowned performers and presenters will share a music tradition that began on the African continent, was transported to the Americas via slave ships, and took root in the daily sufferings of an enslaved Black people who chose to survive and fought to be free. The audience will be shown how Black musical culture has functioned as both a tool of resistance and as a powerful source of hope for a Black people who have endured four centuries of white supremacy and its relentless assault on Black lives. The concert features the rise of the Negro Spirituals and demonstrates how they have evolved into other Black musical genres including, blues, Gospel, jazz, R&B, Hip-Hop, and even spoken word. "The intent of SBF is to use music to connect the African American struggle for freedom, justice, dignity, and happiness with the struggles of other Americans who have had to fight their way from the margins of American society into the mainstream," shares Reverend Dr. Leslie D. Braxton, Executive Director, Visionary and Founder, Songs of Black Folk. "SBF is a world-class fine arts production that features African-American talent, and is presented to the Pacific Northwest audience."
Performers and presenters include:
Maestro Ramón Bryant Braxton returns as Artistic Director and Conductor.
Darin Atwater, a critically acclaimed composer, conductor, pianist, record producer, arranger, film composer, vocalist, and arts advocate will be a Special Guest.
Soloman Howard, one of the most acclaimed opera singers in the world, brings his voice described as "sonorous" by the New York Times, "Superhuman" by the Denver Post, and "a triumph" by the Guardian.
Lyric soprano Jacqueline Echols has been praised for her "dynamic range and vocal acrobatics" (Classical Voice) in theaters across the United States.
James Connor has been a performer at Universal Studios since 2009 and is a Gospel and R&B recording artist, composer, conductor, pianist, dancer, and actor.
Crystal Renee Aikin is an American gospel singer-songwriter from Tacoma, Washington, and the winner of the first season of Sunday Best.
Josephine Howell is arguably the Pacific Northwest's most popular and beloved African American vocalist on the scene today and flows seamlessly between Rhythm & Blues, jazz, and Gospel music.
The Choir, an intergenerational Choral group of 40 gifted African American singers from the Puget Sound Community will perform under Braxton's direction.
A 50-piece Orchestra (Conducted by Ramon Braxton) will accompany the Choir and the featured soloists and is comprised of musicians from the Puget Sound community.
Emcees include the honorable T'wina Nobles, Washington State Senator from the 28th District and KING 5 News Reporter Lionel Donovan.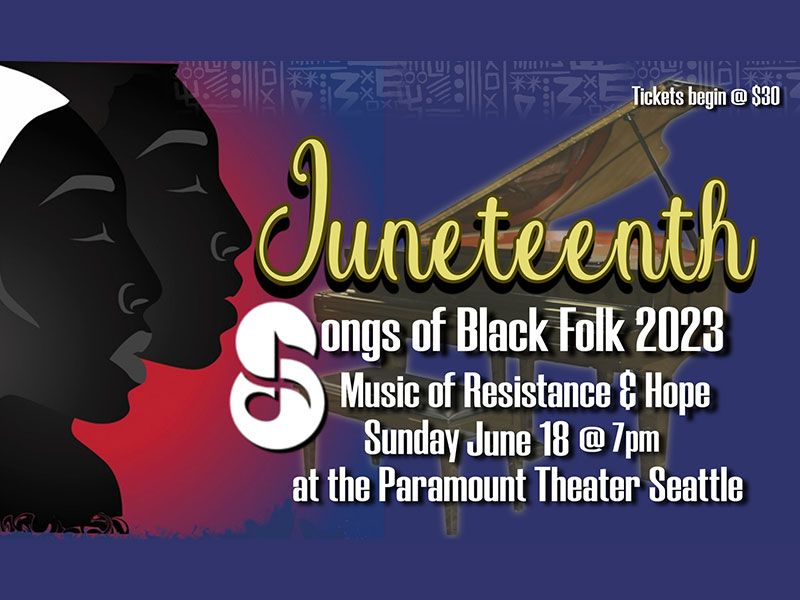 911 Pine St
Seattle, WA, 98101
(206) 682-1414
The historic Paramount, Moore & Neptune Theatres in Seattle, WA!