Calendar
How to use this calendar
Click a date on the calendar or search by location and event type.
Tea Ceremony: Introduction to Chanoyu
Practiced in Japan for centuries, the art of tea ceremony –also called Chado, or The Way of Tea– is imbued with harmony, respect, purity, and tranquility.
Our Shoseian Tea house offers an unparalleled opportunity to experience tea ceremony in a traditional roji garden setting. Omotosenke-ryu will be your host for this 40-minute "Introduction to Chanoyu" experience.
Chanoyu, which attained greatness under Sen no Rikyu, it a tradition that has been handed down for over 400 years. Omotesenke-ryu is a Seattle-based group that practices this long lineage, and their presentations at Seattle Japanese Garden are "a communication of the minds of host and guests through the enjoyment of delicious tea together". Learn more about Omotosenke-ryu by following then on Facebook.
Visitors will be seated on tatami mats (with option to take a seat on a stool just outside the tea room and still participate).
Please avoid jeans, bare feet, rings, and personal fragrances.
Tea ceremonies will be offered beginning at 1 P.M., 2 P.M., and 3 P.M. Reservations required. Tea ceremony tickets can be purchased by calling (206) 684-4725.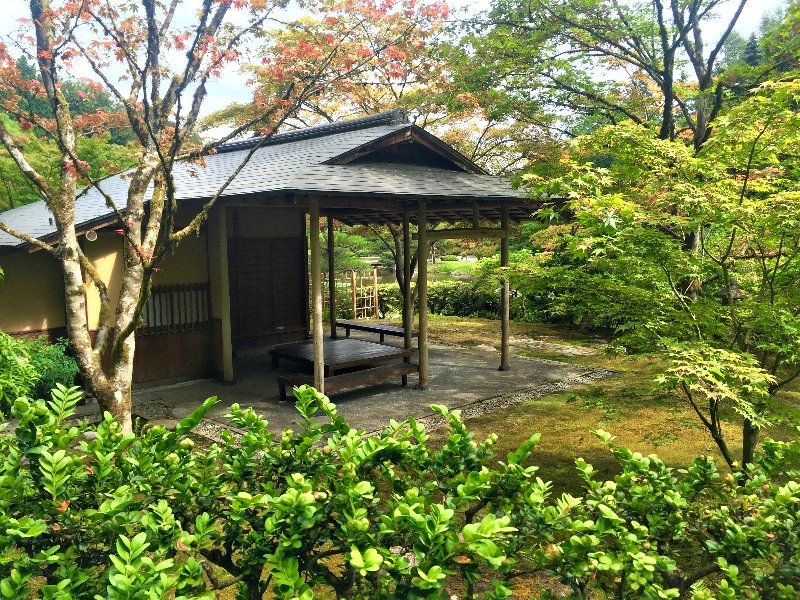 1075 Lake Washington Blvd E
Seattle, WA, 98112
(206) 684-4725
The Seattle Japanese Garden is a formal garden designed and constructed under the supervision of world-renowned Japanese garden designer Juki Iida in 1960. It is a world class Japanese Garden and tourist attraction.