Calendar
How to use this calendar
Click a date on the calendar or search by location and event type.
The Art of Time: Documenting History through Native Art
How have Native cultures documented the passage of time? And what can we learn from Native art forms about preserving moments that are important to us?
Join Miranda Belarde-Lewis (Zuni/Tlingit), assistant professor at the University of Washington's Information School, for an exploration of the artful documentation of time, as seen through familiar and less familiar artistic traditions within Native communities.
The documentation of time and major events is not a new phenomenon for Native communities, who have logged cataclysmic changes for thousands of years. Temporal documentation includes winter counts from the Plains, totem and story poles from the Northwest coast, and pottery from the Southwest. In addition to these pre-contact forms, the talk will include current examples of Native art documenting social, political, and environmental concerns such as missing and murdered Indigenous women, the impact of commercial fishing, and pipeline protests.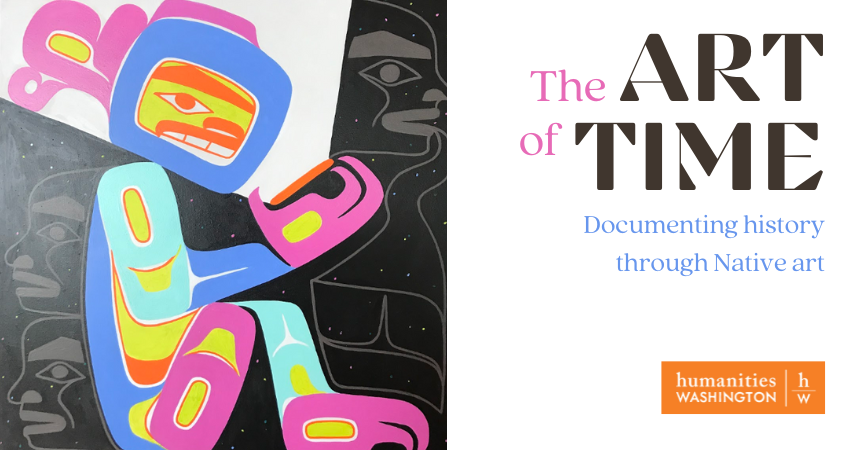 130 Nickerson St. Suite 304
Seattle, WA, 98109
(206) 682-1770
Programs include the Center for Washington Cultural Traditions, Grants, Speakers Bureau, Think & Drink, and Prime Time Family Reading. The Center for Washington Cultural Traditions is Washington State's folklife and traditional arts program, developed and run as a partnership between Humanities Washington and ArtsWA/the Washington State Arts Commission.