Calendar
How to use this calendar
Click a date on the calendar or search by location and event type.
The Elnah Jordan Experience
A educational Exhibit and Jazz Concert, filled with Legacy, Legends, and History.
The concert will Feature  – The Elnah Jordan Experience – Jazz and Blues.
This is a community event based on our History Preservation Project and is FREE and open to the public.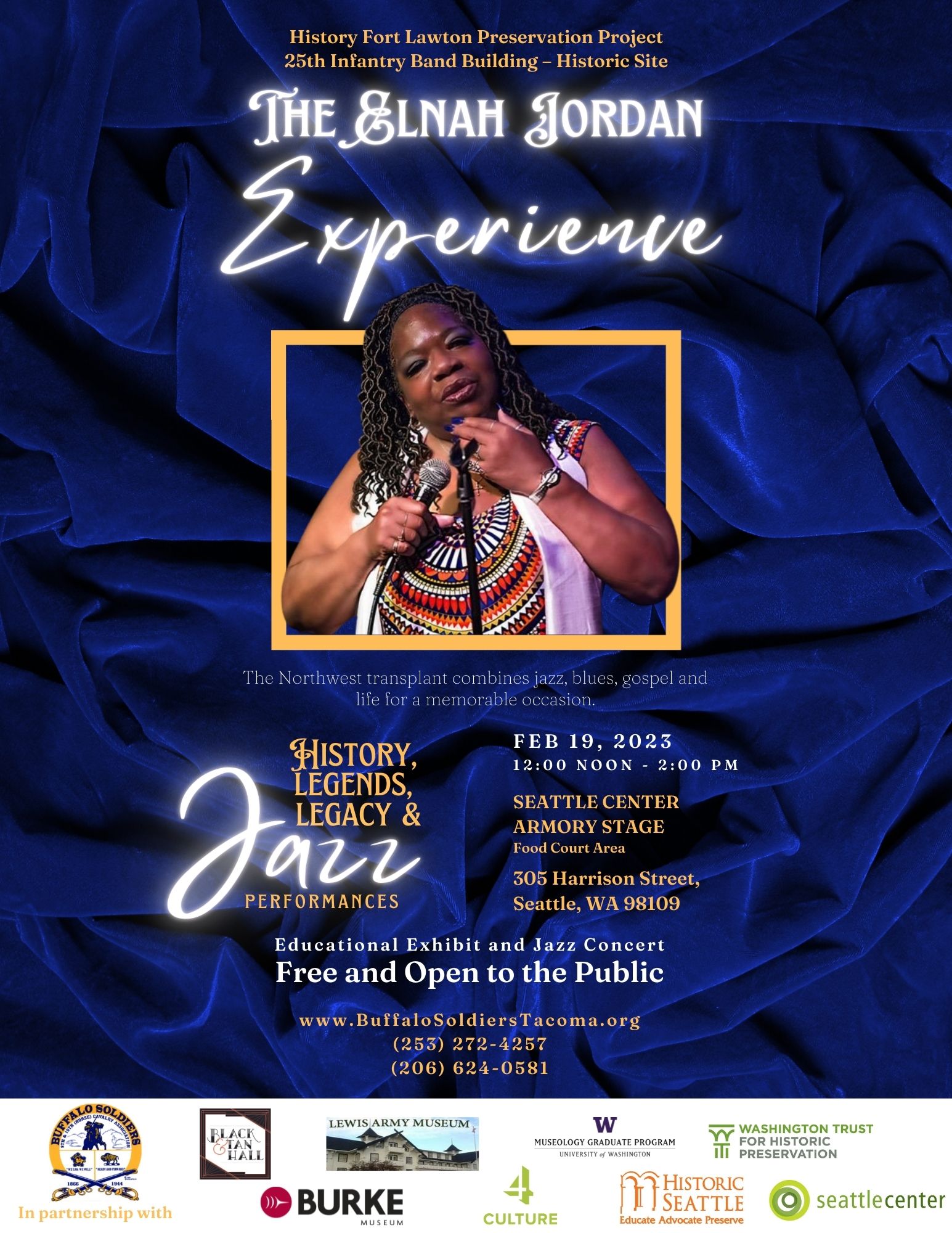 1940 S Wilkeson St
Tacoma, WA
(253) 272-4257
As a former soldier who spoke very little about his time as a prisoner of war in the Korean War, William Jones' request to preserve the memory of his time as a Buffalo Soldier is something his family took to heart. Following his death in 2009, his daughter, Jackie Jones-Hook, began formalizing a museum in honor of the all-black regiment of the United States military. In 2012, the Buffalo Soldier Museum in Tacoma opened its doors as a haven for students and members of the community to learn about a piece of history that took place between 1866 and 1944 – and is all-too-often forgotten in the textbooks.

The museum is one of only two of its kind in the country dedicated to honoring the Buffalo Soldiers, the other being the Buffalo Soldiers National Museum in Houston. Formally called the 9th and 10th (Horse) Cavalry Buffalo Soldiers Museum, this nonprofit group educates the public through its vast collection of military artifacts, books, articles and DVDs from Jones' time in the military.