Calendar
How to use this calendar
Click a date on the calendar or search by location and event type.
The River That Made Seattle
Brought to you by Humanities Washington, Harbor History Museum is excited to welcome author BJ Cummings. This presentation is currently scheduled via Zoom. If the Covid-19 situation changes, we may have an in-person presentation. This will be decided closer to the event.
Once teeming with bountiful salmon and fertile plains, Seattle's Duwamish River drew both Native peoples and settlers to its shores over centuries for trading, transport, and sustenance. Unfortunately, the very utility of the river was its undoing, as decades of dumping led to the river being declared a Superfund cleanup site.
Much of Washington's history has been told through the perspective of its colonizers, obscuring and mythologizing the changes to these lands that have long been occupied by Native peoples. Through the story of the river, author BJ Cummings explores previously unrecorded Native and immigrant histories, and exposes settler falsehoods about the founding of the state. The river's story is a call to action to align future decisions with values of collaboration, respect, and justice.
BJ Cummings (she/her) founded the Duwamish River Cleanup Coalition and manages community engagement for the University of Washington's Superfund Research Program. She is the author of  The River That Made Seattle: A Natural and Human History of the Duwamish, and she was awarded the River Network's national River Hero award for her work leading community-based clean up and restoration of the Duwamish River.
Cummings lives in Seattle.
Humanities in the Harbor is held at Harbor History Museum, 4121 Harborview Drive, Gig Harbor, WA 98332 or via Zoom. Admission is FREE thanks to Humanities Washington! Humanities Washington sparks conversation and critical thinking using story as a catalyst, nurturing thoughtful and engaged communities across our state.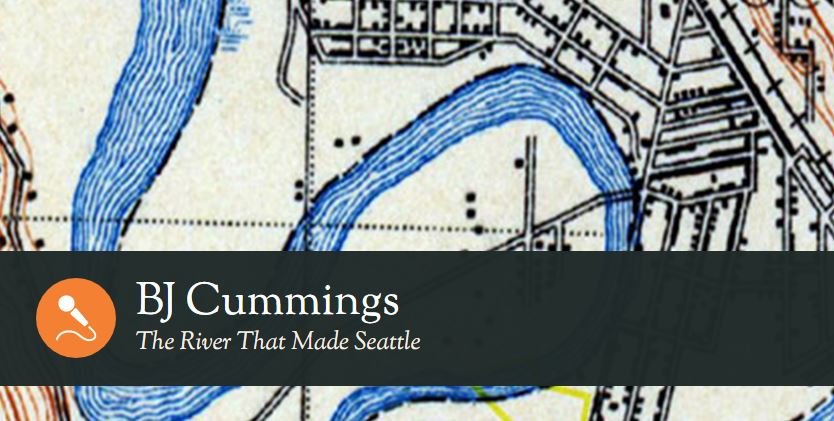 4121 Harborview Dr
Gig Harbor, WA, 98332
(253) 858-6722
The Museum fulfills its mission and vision by providing a museum to the community and educational programs serving residents, visitors, researchers, and students.