Calendar
How to use this calendar
Click a date on the calendar or search by location and event type.
Thick as Mud
Across multiple geographies and a range of aesthetic approaches—from figurative clay sculpture to audio recordings of the swamp—these artists engage mud as a material or subject that shapes personal and collective histories, memory, and imagination. Each artist brings a distinct perspective to the theme, conjuring dynamics embedded in the landscape that include colonial and racialized forms of dispossession, cultural reclamation, narratives of self-actualization, and ecological loss and adaptation.
Mud moves through the exhibition as a metaphor as well as a tangible material. Both water and earth, mud exists in an in-between state. A medium that dissolves binaries, mud invites a blurring of past and present, personal and political, bodies and landscape, feeling and knowing. In various ways, the artworks in Thick as Mud move across these porous boundaries, disrupting linear narratives and dominant hierarchies that shape which places and stories matter.
Across the artworks, mud becomes an agent of time and transformation and a medium of decomposition and creation. As such, Thick as Mud tracks the afterlives of violence against people and the environment while also evoking the potential for regeneration. The exhibition is an invitation to ask what lives in the mud and to reconnect with the possibilities that this material holds.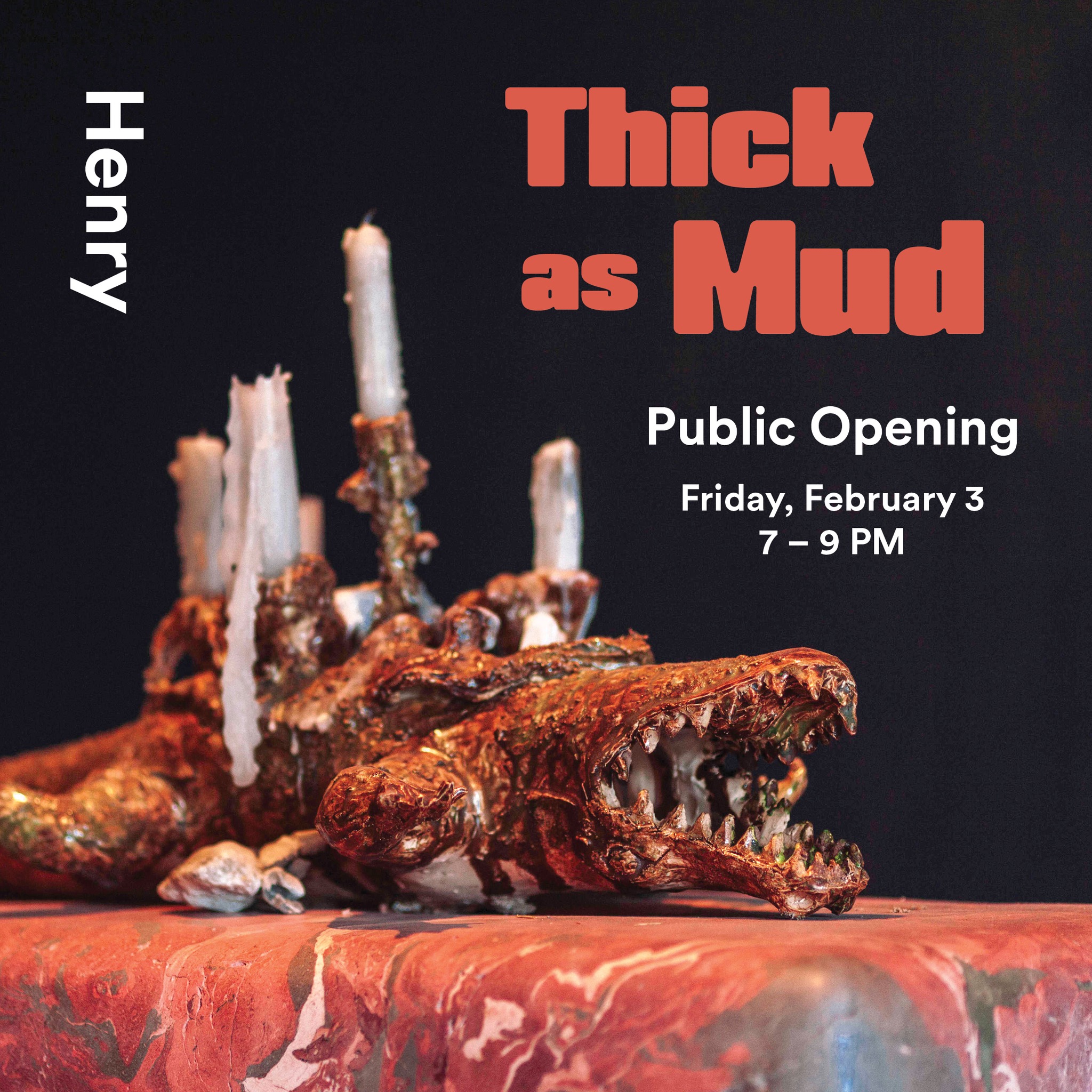 15th Ave NE & University of Washington, NE 41st St
Seattle, WA, 98195
(206) 543-2280
A museum for contemporary art and ideas in Seattle.