Calendar
How to use this calendar
Click a date on the calendar or search by location and event type.
Virtual Artist Talk – M(other) Tongues: Bodhild and Las Hermanas Iglesias
In conjunction with the exhibition M(other) Tongues: Bodhild and Las Hermanas Iglesias, we are thrilled to present a virtual talk with two of the artists featured in the exhibition, Janelle and Lisa Iglesias, who together collaborate as Las Hermanas Iglesias ("the Iglesias sisters" in Spanish). With their Norwegian-born mother, Bodhild Brendryen Iglesias, Las Hermanas Iglesias have created hand-knit and woven works inspired by familial traditions—Bodhild's mother's rag rugs, for example—and the drawings and weavings of Anni Albers, considered by many to be the mother of modern textiles. The works in M(other) Tongues are the product of a dialogic call and response between family members, a back-and-forth visual conversation where abstract motifs are translated from one medium into another.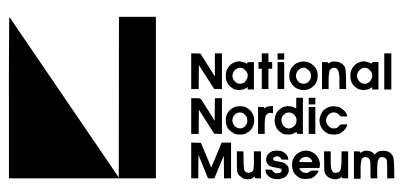 2655 NW Market Street
Seattle, WA, 98107
(206) 789-5707
The Nordic Museum is an internationally recognized museum and cultural center where people of all backgrounds are welcomed to be inspired by the values, traditions, art, and spirit of the Nordic peoples.

Dedicated to collecting, preserving, and educating since its founding in 1980, the Nordic Museum is the largest museum in the United States to honor the legacy of immigrants from the five Nordic countries: Denmark, Finland, Iceland, Norway, and Sweden.