Calendar
How to use this calendar
Click a date on the calendar or search by location and event type.
Virtual Book Talk: Meet the Author with Arthur Herman
In The Viking Heart, Arthur Herman melds a compelling historical narrative with cutting-edge archaeological discoveries and DNA research to trace the epic story of this remarkable and truly diverse people. He shows how the Scandinavian experience has universal meaning, and how we can still be inspired by their indomitable spirit and the strength of their community bonds, much needed in our deeply polarized society today. The Vikings' lives "teach us a lesson of how shared culture and community—the foundation of the Viking heart—can empower us all in the midst of disruptive change and even chaos. Modern Scandinavians have retained those teachings . . . and forged a path that points the way forward for all of us, including in today's America."
Cost: Free for Members; $5 general admission
About the series:
Meet the Author is an intimate series of virtual book talks that introduces you to some of the best Nordic authors. With a wide range of topics and authors lined up, this is a series you don't want to miss. Each talk is moderated by Dr. Elizabeth DeNoma and includes an opportunity to ask questions to the authors.
About the author:
Arthur Herman is Senior Fellow at the Hudson Institute and author of nine books, including the New York Times bestseller How the Scots Invented the Modern World and Gandhi and Churchill, a finalist for the Pulitzer Prize.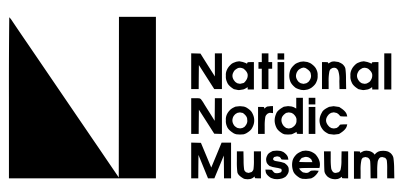 2655 NW Market Street
Seattle, WA, 98107
(206) 789-5707
The Nordic Museum is an internationally recognized museum and cultural center where people of all backgrounds are welcomed to be inspired by the values, traditions, art, and spirit of the Nordic peoples.

Dedicated to collecting, preserving, and educating since its founding in 1980, the Nordic Museum is the largest museum in the United States to honor the legacy of immigrants from the five Nordic countries: Denmark, Finland, Iceland, Norway, and Sweden.