Calendar
How to use this calendar
Click a date on the calendar or search by location and event type.
Virtual: The Artists Who Risked Their Lives Using Art to Defy the Nazis
Amidst the danger of Nazi-occupied Island of Jersey in the British Channel, two French women, Lucy Shwob and Suzanne Malherbe, drew on their skills as Parisian avant-garde artists to write and distribute "paper bullets"—wicked insults against Hitler, calls to rebel, and subservie fictional dialogues designed to demoralize Nazi troops. History professor Jeffrey Jackson joins us with the history of the audacious anti-Nazi campaign undertaken by this unlikely pair.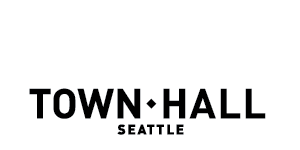 720 Seneca St, Ste. A
Seattle, WA, 98101
(206) 652-4255
A vibrant gathering place in the heart of Seattle, Town Hall fosters an engaged community through civic, arts, and educational programs that reflect—and inspire—our region's best impulses: creativity, empathy, and the belief that we all deserve a voice.