Calendar
How to use this calendar
Click a date on the calendar or search by location and event type.
Walk the Block
Walk the Block is a Central District art festival featuring the work of local, national, and international Black artists. Yards, porches, parks, gardens, & small businesses host visual art, performance, community stories, dance parties, & art installations.
Artists participating in this year's Walk the Block include: Blumeadows, Alison Bremner, Jasmine Iona Brown, Bryce Detroit, Esther Ervin, Marita Dingus, Rachael F. ,Fysah, Gary Hammon & Carter Yasutake, JusMoni, Lehuauakea, Darrell McKinney, Meron Menghistab, Yeggy Michael, Larry Mizell Jr., Movimiento Afrolatino Seattle, NW Tap Connection, Tracy Rector, Perri Rhoden, Rashaun Rucker, Kenya Shakoor, Moses Sun, Gabrielle Tesfaye, Zachary James Watkins, Tiffany Wilson, Ezra Wube, films curated by Berette Macaulay, dance curated by Nia-Amina Minor and more.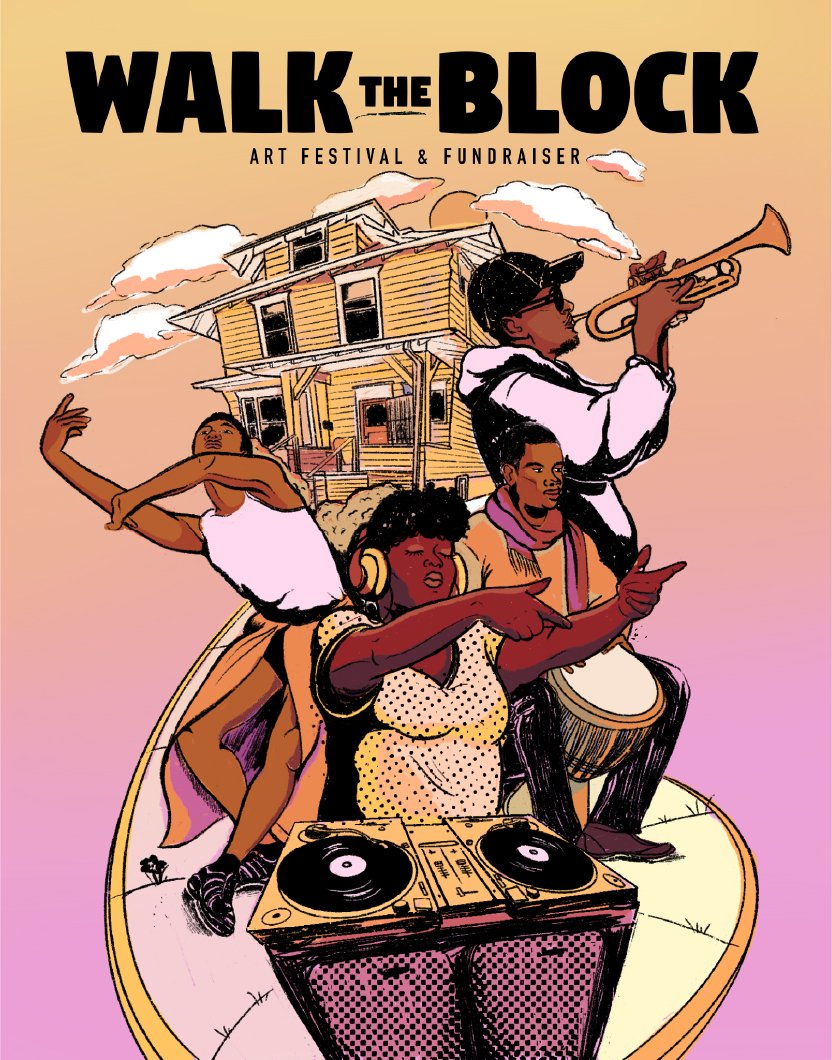 911 24th Ave
Seattle, WA, 98122
(206) 485-7563
Wa Na Wari creates space for ​Black ownership, possibility, and belonging ​through art, historic preservation, and connection. Wa Na Wari means "Our Home" in Kalabari. Co-founder, Inye Wokoma, is Kalabari through his father's lineage. The name Wa Na Wari evokes a sense of purpose and intention to remain present in a place we consider home.