Calendar
How to use this calendar
Click a date on the calendar or search by location and event type.
Y-WE Grow Fall 2022
With our hands on the land at Marra Farm, we will connect with the Earth in reciprocal relationship, gain practical gardening skills, and grow fresh, culturally-relevant produce. We will also learn how to disrupt racism and injustice in the food system dominant in the U.S. through investing in food sovereignty locally and gaining skills for interdependence, such as woodworking, plant medicine, and ecosystem restoration. We will also plan a Fall community celebration.
Every Saturday 9AM-12PM from 9/17-10/29
Where: Marra Farm (Marra-Desimone Park, 9026 4th Ave S, Seattle, WA 98108)
Facilitated by Neli Jasuja and Tayah Carlisle
Other outdoor programs throughout the year:
Nature Connections
June Container Garden Giveaway Celebration
Y-WE Grow Spring Cohort
Summer Urban Innovators (South Park and Duwamish Valley youth) – in collaboration with Urban Fresh Food Collective, Resistencia Coffee, and Cultivate South Park
South Asian Youth Leadership in Food Justice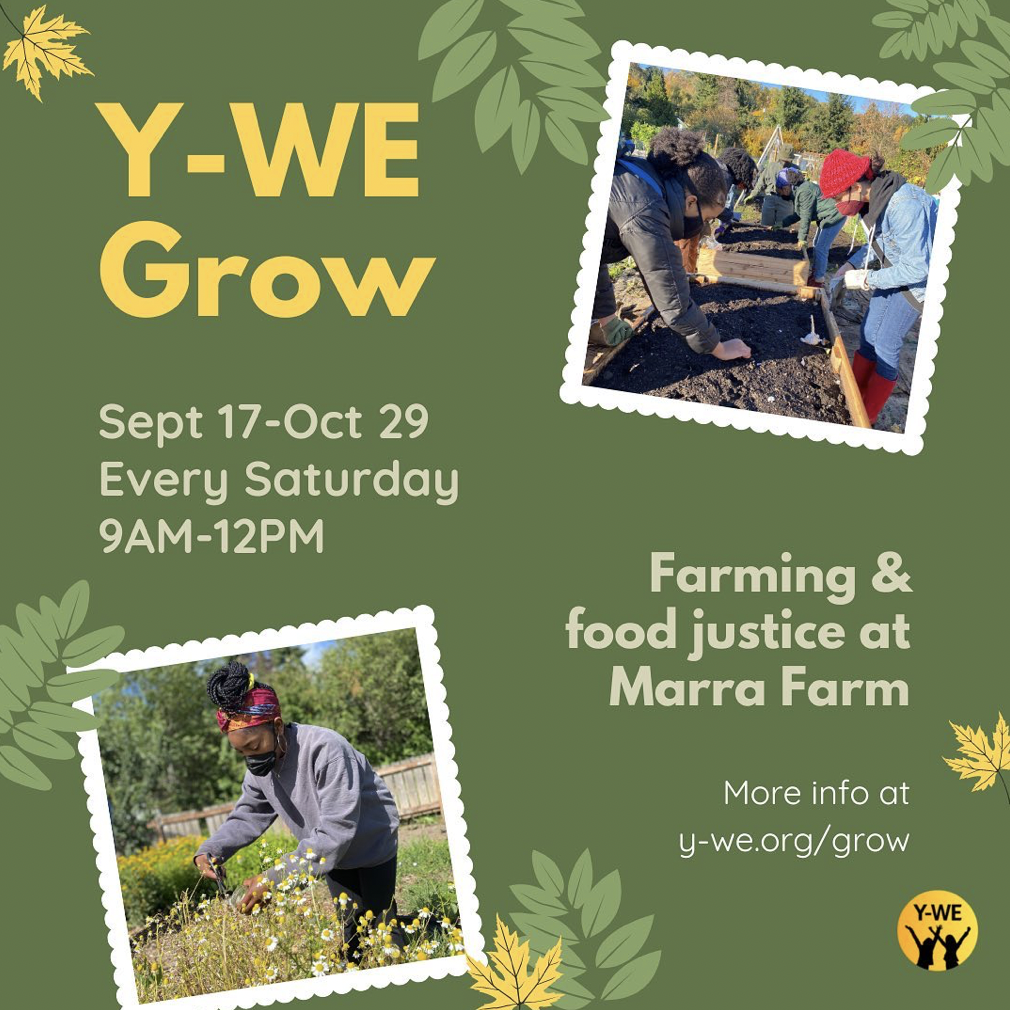 5623 Rainier Ave S
Seattle, WA, 98118
(206) 519-2426
Young Women Empowered (Y-WE) is a nonprofit that serves young women, trans, and non-binary people ages 13-26.