Calendar
How to use this calendar
Click a date on the calendar or search by location and event type.
Zoom Gatherings for Indigenous Pregnant & Parenting Families
Informational presentations each week on topics from traditional foods in pregnancy, birth story processing, to support for parenting struggles … all discussions welcome!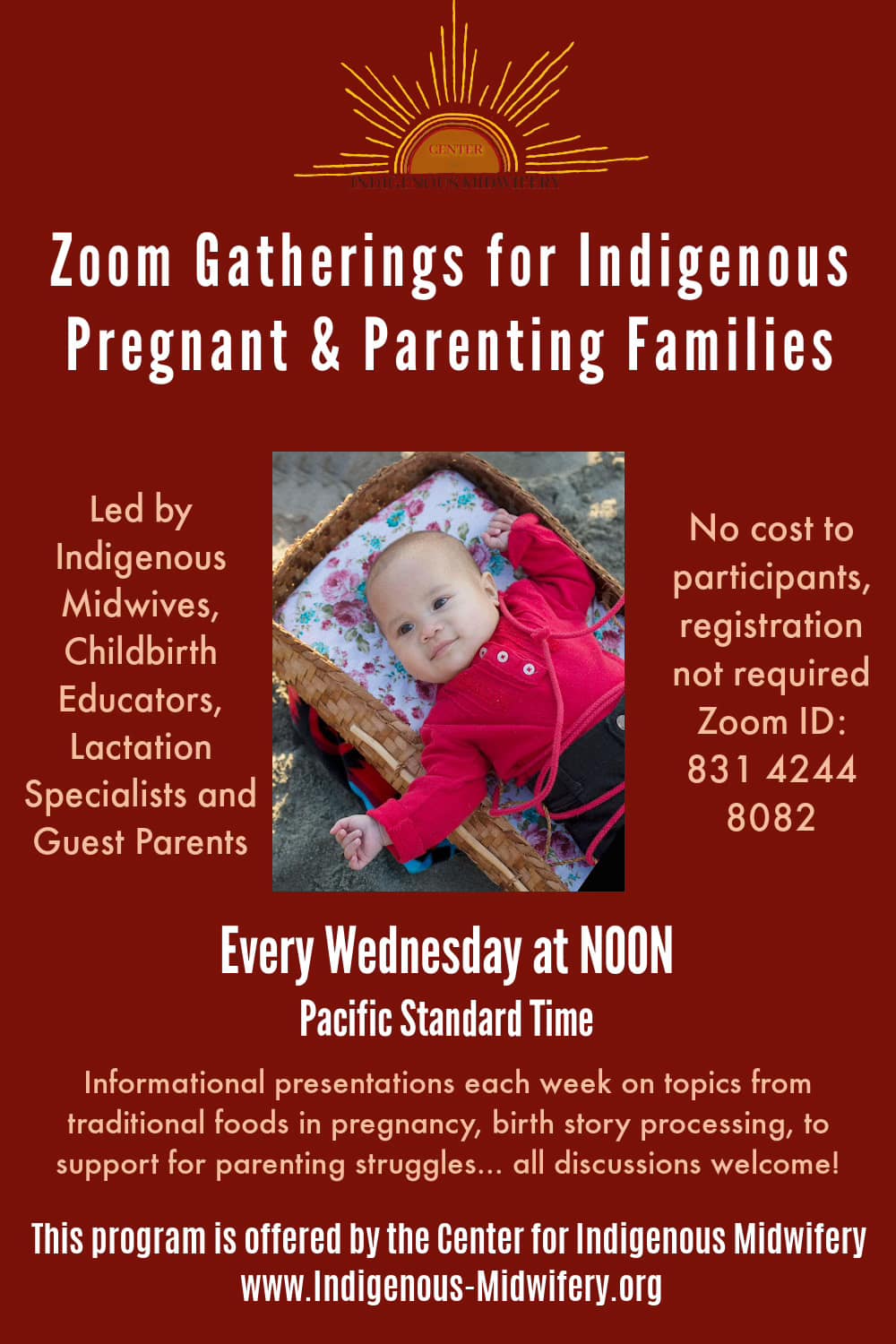 1910 4th Avenue East
Olympia, WA, 98506
(564) 202-5606
Center for Indigenous Midwifery was founded by Rhonda Lee Grantham, an Indigenous Midwife and Herbalist from the Cowlitz Nation.

Cowlitz people are a Salish-Sahaptian tribe of SW Washington that translates to "Seeker of the Medicine Spirit."

For over two decades, Rhonda has been actively catching babies and supporting programs within tribal communities, both at home and globally.

Rhonda also founded the Canoe Journey Herbalists Project, and when leading both, is guided by her lens as a cultural anthropologist and Native woman; in addition to her passions for global health, family wellness, and culturally-centered care.