How to use this directory of resources
Click on Browse/Filter to narrow your search by checking specific communities and services included in the EchoX community listings.
EchoX includes a steadily growing searchable database of organizations, groups, writers, artists and others organized by ethnicity, cultural focus, type of heritage work and/or type of community action. Check back often to see newly added listings!
Want to add yourself or a group to the EchoX community listing?
Community resource listings will grow organically as you and others are added! If you're involved with community work related to EchoX themes – ethnic cultural heritage and social action – click 'Sign Up' in the upper right corner and add your own page to the Directory for free!
After clicking 'Sign Up' you will be taken to a form to fill out to create your account. Once you open your account, you'll have ongoing access to an EchoX backend template where you may provide any information you want others to see. You can also add your own events to the calendar with details and artwork.
Send the EchoX link to your own supporters. Site visitors will learn more about you, your work and your events!
Directory

America-Vietnamese War Memorial Alliance
We are an all-volunteer, non-profit 501(c)(3) organization. The Alliance brings together American veterans and their families and the South Vietnamese refugee community. We formed in spring of 2013, primarily to support construction of a joint American and South Vietnamese Vietnam War memorial in Auburn Washington. We also organize and participate in other events and activities to honor Vietnam War war dead and veterans.
---
Contact
1445 Ridgeview Loop SW
Tumwater, WA, 98512
(360) 357-7684

---
Mission
To honor American, South Vietnamese, and Allied soldiers of the Vietnam War through memorials, displays, events and educational activities.
MỤC ĐÍCH CỦA CHÚNG TÔI
Vinh danh những người lính Hoa Kỳ, Việt Nam Cộng Hòa và đồng minh đã tham chiến tại Việt Nam qua đài tưởng niệm, những chương trình và hoạt động giáo dục.
---
Resources
Advocacy

Activism/Healing

---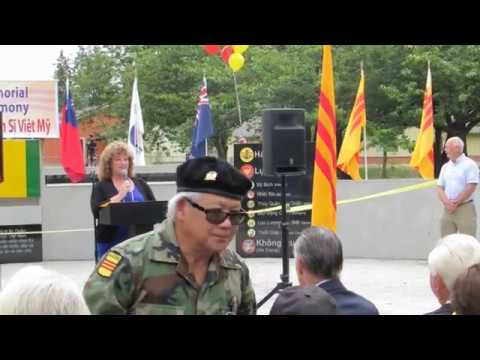 ---