How to use this directory of resources
Click on Browse/Filter to narrow your search by checking specific communities and services included in the EchoX community listings.
EchoX includes a steadily growing searchable database of organizations, groups, writers, artists and others organized by ethnicity, cultural focus, type of heritage work and/or type of community action. Check back often to see newly added listings!
Want to add yourself or a group to the EchoX community listing?
Community resource listings will grow organically as you and others are added! If you're involved with community work related to EchoX themes – ethnic cultural heritage and social action – click 'Sign Up' in the upper right corner and add your own page to the Directory for free!
After clicking 'Sign Up' you will be taken to a form to fill out to create your account. Once you open your account, you'll have ongoing access to an EchoX backend template where you may provide any information you want others to see. You can also add your own events to the calendar with details and artwork.
Send the EchoX link to your own supporters. Site visitors will learn more about you, your work and your events!
Directory
Community Focus
Resources

Young Women Empowered
Y-WE cultivates the power of diverse young women* to be creative leaders and courageous changemakers through transformative programs within a collaborative community of belonging.
---
Contact
2524 16th Avenue South #301
Seattle, WA, 98144
(360) 320-2557

---
Mission
We envision a society rooted in social justice, where all young women* live their truth, achieve their dreams, and change our world.
---
Resources
Education

Food
Youth Programs


Services

Professional Development

---
About
Y-WE's mentorship and empowerment programs serve diverse young women*, ages 13-24, along with adult women* mentors, volunteers and participants in the greater Seattle area. Each year, we directly serve 700+ girls and women* and benefit 2,000+ community members. Of current Y-WE youth, 60% are first or second generation immigrants; 80% are of color; and 90% are from low-income backgrounds. Y-WE is majority women-of-color-led, including our Youth Leadership Council, Board of Directors, program facilitators, staff and mentors.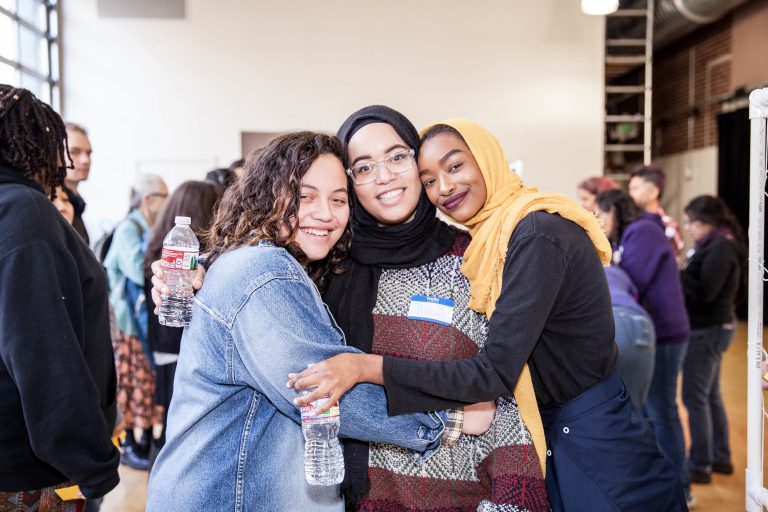 ---