Digitize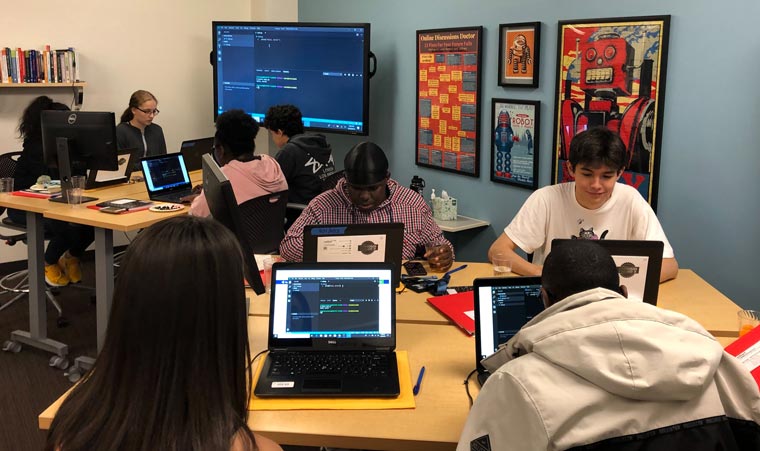 DIGITIZE
DIGITIZE provides high school students with digital tools and a platform to creatively and collaboratively engage in multimedia storytelling. We are youth-driven and community-oriented. We recognize place-based experiences and digital literacy as both crucial skills for the future. By building leadership skills and cross-cultural awareness, our students begin early adulthood confident and well-equipped to amplify their voices. 
Goals
Foster a diverse community that brings awareness to all cultures 

Broadening digital literacy and communication skills 

Increase access to technology to amplify student voice and creativity 

Developing leadership skills in the digital age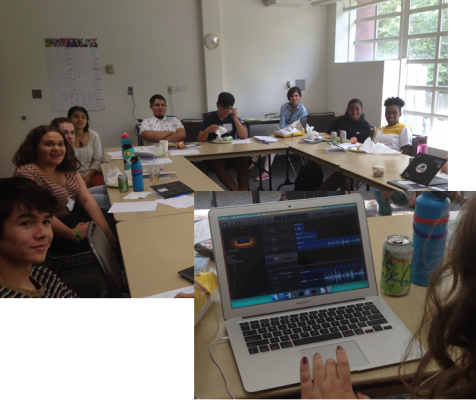 Current Initiatives
Youth Council
Our Youth Council is the core of DIGITIZE. This Council meets once a week to plan events, develop leadership skills for the future and connect over shared interests and identities. The Youth Council winter and spring goals in 2021 are to host recruitment events and discover creative ways to connect during a pandemic. Contact Alison Martin (Youth Coordinator) at alison@echox.org if you're interested in joining. 
Python Summer Camp
Digital Literacy builds agency and self-determination making it a crucial skill for the digital age. Our summer camp teaches students
Python
, an easy-to-read coding language, to create programs and create innovative digital content. Due to COVID-19 precautions, the 2021 Python Summer Camp will likely be hosted online this year, email
digitalcreatives@echox.org
for more information. 
Vox Pops
Listen to our friends and family talk about their favorite family traditions and customs by going to our YouTube channel. Our Digitize Co-chair, Jared, edited the content himself including translations from different languages. If you'd like to participate in our next Vox Pop, email digitalcreatives@echox.org
Spotify Playlist
Listen to youth curated playlists by checking out our spotify account. You can let us know what you think about these playlists, suggest a new theme or share music that inspires you by emailing
digitalcreatives@echox.org
. We may even be inspired by what we hear and curate a new playlist.
Plans for the Future
Community Engagement and Place-Based Learning
DIGITIZE invisions hosting monthly outings for students to meet new people and learn more about the Coast Salish or Puget Sound region's rich diversity. These trips will be planned by the Youth Council and meant to allow students to pursue their curiosities. These excursions will be opportunities for meaningful cross-cultural dialogues and hold space for students to explore their identities as multifaceted people.
2018-2019 Recap