Calendar
How to use this calendar
Click a date on the calendar or search by location and event type.
15th Annual Seattle Latino Film Festival
October 6, 2023 - October 14, 2023
Seattle Latino Film Festival was founded in 2009 by Jorge Enrique Gonzalez Pacheco, a Cuban international award-winning poet, film industry professional, and cultural entrepreneur. Jorge had a vision to create a film festival in Seattle for Latino artists and filmmakers. The Seattle Latino Film Festival is the only one of its kind in the entire Northwest of the United States. Although the organization operates under budget, the staff are passionate about the films that the festival presents, and are grateful to the film industry for supporting this organization.
The Festival runs during the month of October to coincide with the National Hispanic Heritage Month. SLFF includes international filmmakers, producers, and actors with the specific purpose of engaging the Seattle community with cross-cultural perspectives, and to create a forum to explore those perspectives, many of which are integral to the experience of "Latinidad."
SLFF is a source of education and entertainment for friends, families and allies. Every October, for ten days, many Hispanic countries appear on movie screens throughout the Seattle Metro area. Festival attendees sample the many distinctive cultural "flavors" uncommon to this side of the world, alleviating the ignorance of who we are.
Our films are diverse and multi-thematic, celebrating our daily experiences including music, literature, dance, and painting through a variety of cinematographic genres.
The Seattle Latino Film Festival has established partnerships with organizations such as the City of Seattle Office and Art and Culture, ArtsFund, 4Culture, WA State Arts Commission, Bill and Melinda Gates Foundation, Seattle University, College of Arts and Sciences at the University of Washington, the Northwest Film Forum, Heritage Bank, King5 News, Univision Seattle, Delta Air Lines & Aeromexico, Microsoft, Seattle Art Museum, Huelva Iberoamerican Film Festival in Spain, Berlin in Germany, Cine Latino de Toulose in France among others. Our Film Festival attracts a politically-aware and diverse demographic. Since its first festival in 2009, we attract over 1000 attendees each year. We have been the recipient a three-year Civic Partner Grant from the City of Seattle Office and Art and Culture.
The Seattle Latino Film Festival is an entirely volunteer-run organization. Each person who contributes time to the organization is considered a key player. Our volunteers continue to establish new partnerships.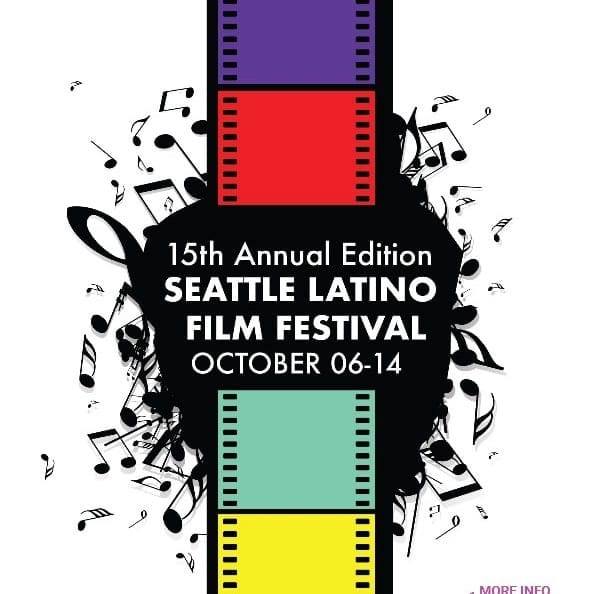 P.O. Box 22869
Seattle, WA, 98122
(971) 704-5849
Seattle Latino Film Festival is a nonprofit organization that discovers and presents independent films, documentaries and short films from Ibero & Latin-American countries.