Calendar
How to use this calendar
Click a date on the calendar or search by location and event type.
2023 NW Equity Summit
September 26, 2023
Partners in Diversity looks forward to seeing you at the 2nd biennial NW Equity Summit.
The conference focuses on helping employees and managers at all levels, as well as diversity influencers, be bold and uncompromising — in other words, unapologetic — when it comes to advancing and advocating for equity and inclusion.
Keynote Speakers
Lily Zheng, author of DEI Deconstructed and its sequel Reconstructing DEI
Michelle MiJung Kim, author of the Wake Up: Closing the Gap Between Good Intentions and Real Change
Breakout Session Speakers
Dr. Alisha Moreland-Capuia, Institute for Trauma-Informed Systems Change at McLean/Harvard
Elizabeth Laine, ClearWay Energy Group
Nikotris Perkins, Leadership Consultant, DNA Community Consulting
Breakout Session One
Structured Interviewing 2.0: Leveraging Process to De-Bias People Decisions with Elizabeth Laine
Unlearning White Supremacy Culture with Michelle MiJung Kim
Establishing Trauma Informed, Culturally Responsive Organizations and Leaders in Times Like These with Dr. Alisha Moreland-Capuia
You Can't Rebuild What You Won't Tear Down: DEI as Systems Change with Nikotris Perkins
Beyond the Business Case Panel Discussion with Dr. Miles Davis, Linfield University President; Sheila Murty, Executive Vice President of People & Culture for Tillamook County Creamery Association; Mini Ogle, Manager of Diversity, Equity, & Inclusion for Portland General Electric (PGE); and Angela Nelson Vice President for Equity, Diversity, & Inclusion at Travel Portland. Discussion moderated by Monica Lin-Meyer, Senior Managing Consultant & Executive Coach at Ernst & Young Global Consulting Services.
Breakout Session Two
Making Inclusion Measurable 2.0: A Practical Approach for Practitioners with Elizabeth Laine
[Specifically for Professionals of Color] Beyond Survival: Caring for Ourselves to Create a Sustainable Movement with Michelle MiJung Kim
Establishing Trauma Informed, Culturally Responsive Organizations and Leaders in Times Like These with Dr. Alisha Moreland-Capuia
Passion, Position, and Persistence: Outcomes and Centering Impact with Nikotris Perkins
Understanding and Mapping Power with Lily Zheng
Leading from the Middle Panel Discussion with Riikka Salonen, Managing Director of Health Equity at BCT Partners; Lee Fleming, Regional Supplier Diversity Manager for Skanska USA Building Inc; Tamara Kennedy, Director of Economic Development Trade & Economic Development Division for the Port of Portland; and Albert Lee, Executive Director of the Oregon Advocacy Commissions Office. Conversation moderated by Jeff Selby, Interim Director, City of Portland Office of Equity and Human Rights.
Special Breakout Session for CEOs: Inclusive Executive: Your Role in Building a Diverse, Equitable, and Inclusive Workplace with Lily Zheng
The summit features a special breakout session after lunch specifically for CEOs, presidents, executive directors, and provosts (i.e., organization's top leaders). This session is for paid attendees and requires additional registration available at checkout.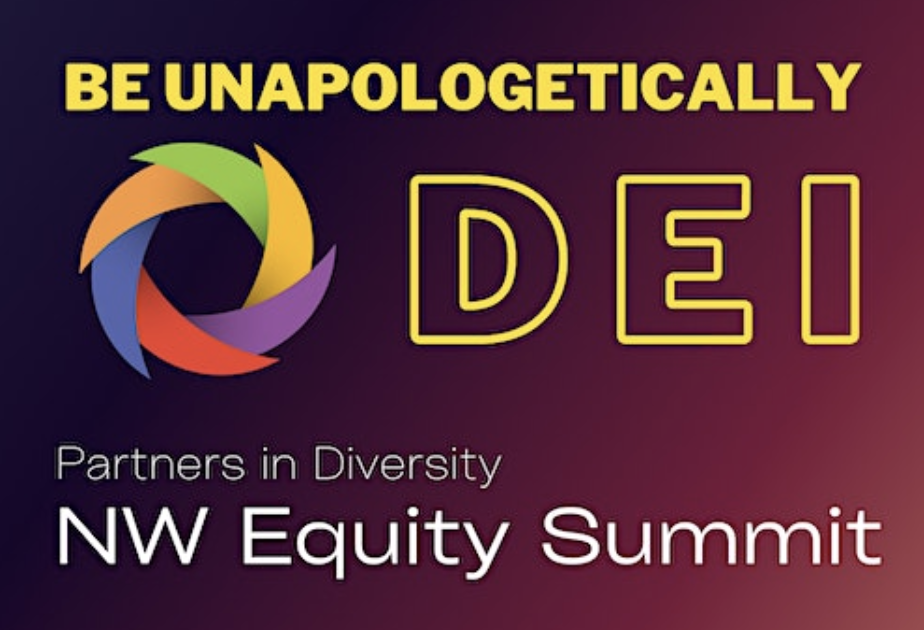 121 SW Salmon St., Suite 1440
Portland, OR, 97204
(503) 552-6753
To create a competitive advantage in Oregon and southwest Washington (Clark, Cowlitz and Skamania counties) by attracting, retaining and developing diversity influencers and professionals of color.