Calendar
How to use this calendar
Click a date on the calendar or search by location and event type.
25th Annual Brasilfest
August 20, 2023
BrasilFest Turns 25th
BrasilFest ( Brazilian Festival )will take place on August 20 2023 at the Armory Food & Event Hall and Mural Amphitheatre at the Seattle Center.
Seattle Center Festál presents BrasilFest in partnership with Brazil Center and Show Brazil Productions.
BrasilFest invites the broader community to enjoy capoeira, Brazilian food, music, dance, kids' activities, traditional costumes exhibit, Brazilian movies, cooking demonstrations and more!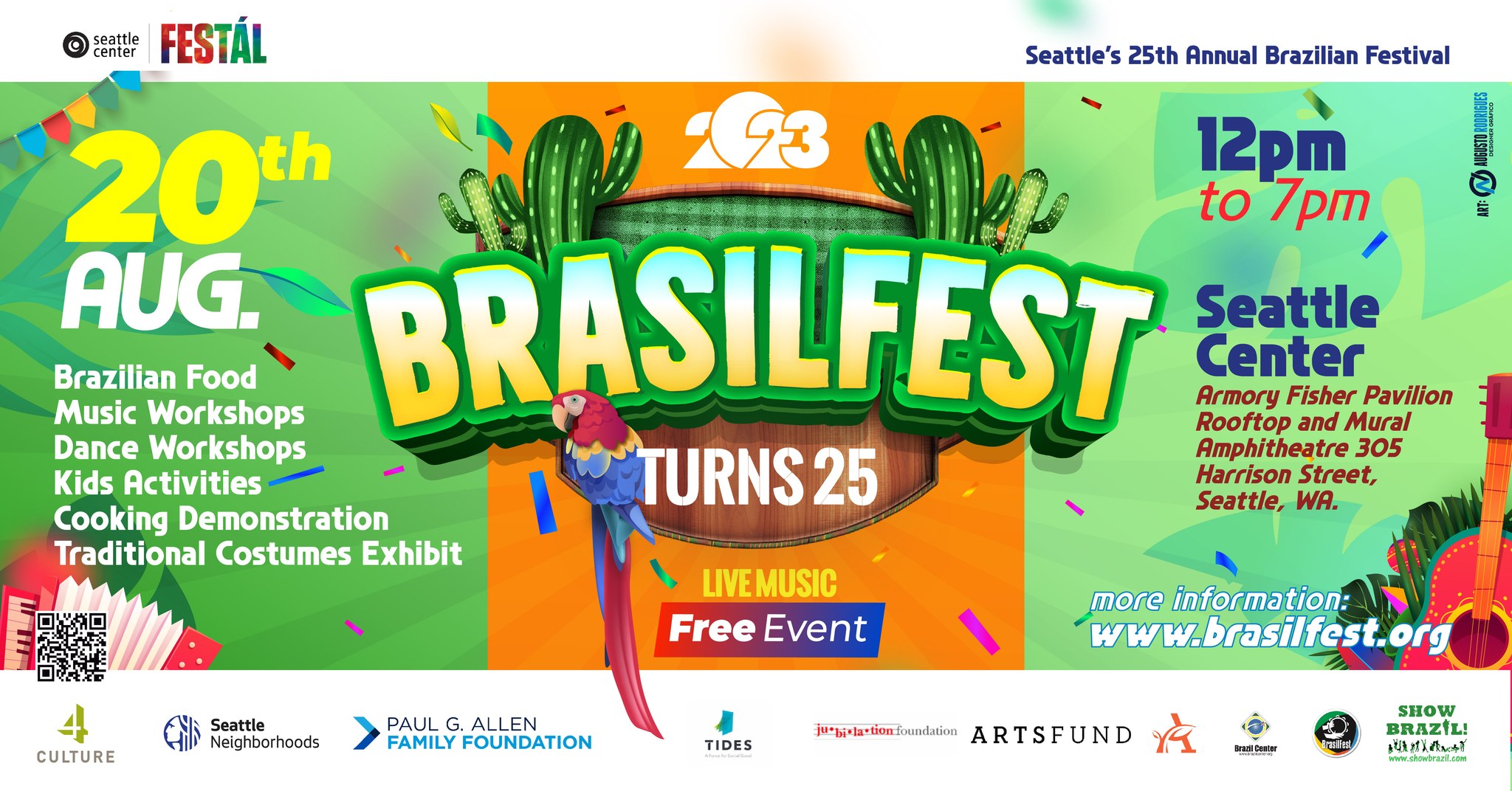 PO BOX 2242
Kirkland, WA, 98083-2242
(425) 254-1616
BrasilFest was created in 1999 by Brazilian immigrants Eduardo and Ana Paula Mendonça with the mission to expose our community to Brazilian arts and traditions during the week of the Brazilian Folklore Day.