Calendar
How to use this calendar
Click a date on the calendar or search by location and event type.
Black Futures Farm's Story: Restoration Through Storytelling Gathering
September 12, 2023
ABOUT THE EVENT
Join us at Black Futures Farm for an evening of storytelling. Through a panel discussion participants will hear from Black Futures Farm co-directors and founders, Mirabai Collins and Malcolm Hoover. The workshop will be followed by an opportunity to ask questions and connect directly over dinner.
This workshop is made available to the public as part of the East Multnomah Soil and Water Conservation District (EMSWCD)and is for attendees who identify as Black, Indigenous, and People of Color.
ABOUT THE SPEAKERS
Mirabai Collins works for the Black Food Sovereignty Coalition and is a co-founder and (former) lead farmer at Black Futures Farm in Portland, Oregon. She has also taught and grown food in prisons throughout the state, mentored emerging food systems leaders, and is currently teaching while pursuing a master's degree in environmental studies at the University of Oregon, where her two focal departments are English and Indigenous, Race, and Ethnic Studies (IRES).
Her interests include Black ecocritical thought, Black ecofeminisms, food systems justice, and the communication of ideas about race and nature in literary, artistic, and experiential contexts.
Malcolm Hoover is a father, grandfather, and third generation community organizer. He is the co-director of Black Futures Farms, in SE Portland, and a member of the BFSC leadership team.
His many jobs include assembly line worker making Doppler radar rigs, journalist, tech writer, High School and Elementary School teacher, counselor, US Navy Weatherman, video game tester, and book peddler. Malcolm's first book, "144 Poems and Essays for God, Love, Truth, Justice, Peace and Hip Hop," was published in 2015 by Tayen Lane Press.
This workshop will be held outdoors at a farm and will include walking a fair distance on uneven ground. Please come prepared with appropriate sun protection, and comfortable walking shoes.
Light bites will be provided, first come first served.
If you have any of the following items, please bring them to the event (we will provide the items for those who don't have them):
Reusable container for drinking water
Camp chair or blanket
Face mask (due to COVID-19) – optional, highly encouraged
Brief schedule of events:
5- 5:30 PM Arrival / Light Bites
5:30-6:30 PM Storytelling Panel / Q&A / Farm Tour
6:30-7 PM Closing Out
Location: Black Futures Farm is located at the Learning Gardens Lab site, 6745 SE 60th Ave, between Duke and Flavel.
Directions:
BY BUS – Trimet bus lines 19 and 70 will take you about 2 blocks from the farm; here is a link to TriMet schedules and maps.
BY CAR – If you are driving to the farm, it's best to park on the street because the lot belongs to PPS and closes. Your vehicle will be locked in if that happens.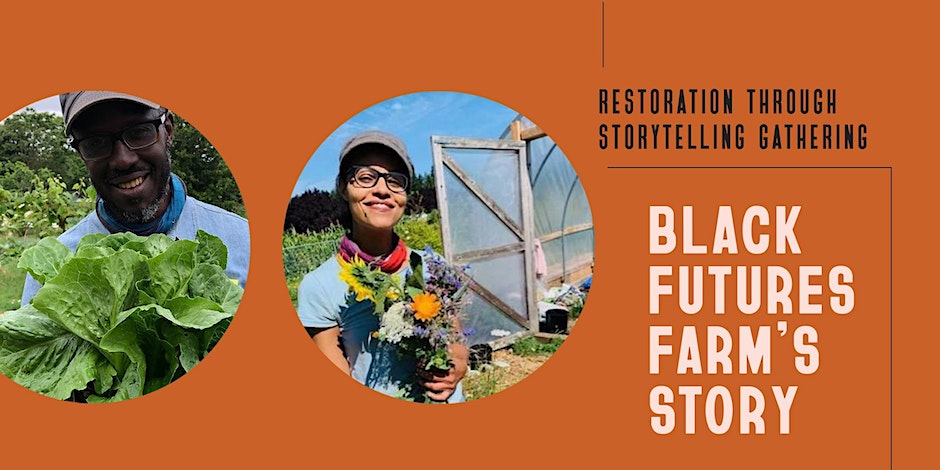 1140 SE 7th Avenue, Ste. 150
Portland, OR, 97214
(503) 227-6225
Ecotrust's mission is to inspire fresh thinking that creates economic opportunity, social equity, and environmental well-being. Our goal is to foster a natural model of development that creates more resilient communities, economies, and ecosystems here and around the world.